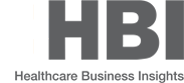 … [Revenue360] is a win-win-win situation. It's a win for the patient, a win for the hospital, and a win for my staff.
Beaverton, Oregon (PRWEB) May 08, 2014
Provider Advantage NW, Inc. will be attending Healthcare Business Insights' (HBI) 2014 Spring Member Retreat Hospital Roundtable on May 8th in Chicago, Illinois. The retreat focuses on research, education, best practices, and strategies for healthcare leaders involved in revenue cycle, human resources, supply chain, service quality, and information technology.
The creators of the Revenue360® hospital revenue cycle management platform at Provider Advantage are focused on helping hospitals nationwide get paid faster. During the roundtable event, Provider Advantage will be discussing Point-of-Service Collections and how Eligibility Verification and Pricing Estimation can significantly reduce AR days, while simultaneously accelerating revenue flow - increasing revenue cycle
efficiency.
Increased pricing transparency helps to reduce patient anxiety over payments and increase their overall satisfaction during the ordinarily stressful collection process. Results can be astounding: decreasing AR days by 30%, increasing POS collections by 600%, all while seeing a steady incline in patient satisfaction scores.
Nick Davis, VP of Marketing & Product Management for Provider Advantage, is excited about what Revenue360 offers the healthcare industry: "Having the flexibility to offer many payment options at different points in the process increases both positive revenue flow, as well as patient satisfaction. Now hospitals are collecting from the patient at thee point of service instead of waiting to collect from insurance companies, which lowers costs for patients and the hospitals alike."
Revenue 360 hospital clients are experiencing significant benefits including true healthcare pricing transparency, increased point-of-service payments, decreased accounts receivable (A/R) days, and increased patient satisfaction. The HBI roundtable event provides an excellent platform to discuss all of this and more.
"… [Revenue360 is] a win-win-win situation. It's a win for the patient, a win for the hospital, and a win for my staff." *Carmen Gonzalez, Patient Access Manager, South Nassau Communities Hospital
Revenue360 reduces rework, increases and accelerates total revenue, and improves customer satisfaction through better patient communication.
Learn more at http://www.Revenue360.net
About Provider Advantage:
Provider Advantage provides innovative products and services that allows health care providers to electronically communicate with Health Plans properly. We develop and support software and electronic data interchange (EDI) services that allow organizations to manage insurance data to generate operational efficiency and increase cash flow.
Our staff has a wealth of health care experience, fueled by software experts that understand HIPAA's requirements and know how to develop bridges between healthcare provider systems and insurance companies. We have staff who design external networks – staff that have worked in Medicaid agencies, insurance companies, pharmacy benefit management, and in electronic claims processing (EDI) for medical and dental. This knowledge gives us a competitive edge in delivering solutions to streamline in-house operations and facilitate the efficient and accurate exchange of information.
For more information, contact Provider Advantage NW at (800) 337-5482, or via email at info@provider-advantage.com
Provider Advantage and Revenue360® are trademarks of Provider Advantage NW, Inc.
© 2014 Provider Advantage, Inc.
All Rights Reserved