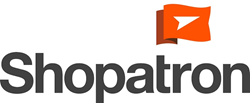 Our saturation in powersports and the automotive aftermarket signals the ubiquity of eCommerce
San Luis Obispo, CA (PRWEB) May 08, 2014
Shopatron, the leader in cloud-based order management technology for brands, is lending its patented SaaS to vehicle manufacturers, reinventing the way consumers buy powersports vehicles.
As the internet rattles traditional retail business and successively gives consumers control across verticals, global leaders in the powersports industry, like Polaris, BRP, Suzuki, Kawasaki, and Ducati, have responded with strategic investments in Shopatron's inventory visibility and fulfillment solutions, placing buyers in the driver's seat. The bold new business model triumphantly disrupts the path to purchase and simultaneously strengthens dealer relationships, pushing the automotive and vehicle industries further into the digital frontier.
Shopatron Manufacturer is the only technology that allows trailblazers like Polaris Industries to elevate its eCommerce website as a direct sales channel that delivers orders to authorized dealers for fulfillment.
Polaris Industries, which designs, manufactures and markets high-performance motorized products, clothing and accessories for recreation and utility use, made its first move to share inventory across retail and eCommerce at the end of 2012 with the PG&A catalogues from its Snowmobiles, ATV, ORV, GEM, Victory Motorcycles, and Indian Motorcycles collections - comprised of over 5,000 products. By June 2013, Shopatron integrated its patented Order Exchange with the Polaris eCommerce site, a platform where Polaris now shares online orders with over 300 active fulfillment partners. The partnership has grown Polaris' online sales 13% from Q1 2013 to Q2 2014.
In light of the success, this month Polaris released its Generator line onto the ship-from-store solution, and expanded the retail-integrated eCommerce initiative into Canada, where the online store shares orders with over 50 dealers and growing. Eventually, the brand may hand over even more to its dealers. With Shopatron, Polaris can turn on in-store pickup and share its customer relationships too, driving buyers into stores to pick up online orders.
"Polaris customers increasingly research and comparison shop privately online," says Libby Mura, E-Commerce, Marketing & Sales Director of the Parts, Apparel and Accessories division at Polaris Industries. "Our desire to thoroughly occupy the online space where more and more vehicle and accessorizing selection is happening sparked our interest in Shopatron, and through it, we have achieved a dealership buying experience that is a convenient, effortless transition from online."
"Our saturation in powersports and the automotive aftermarket signals the ubiquity of eCommerce," says Shopatron Founder & CEO, Ed Stevens. "We're ushering in a new era where progressive order routing technology will give consumers the ability to shop online for any new vehicle, because with Shopatron, manufacturers don't circumvent dealers."
Shopatron's intelligent order routing logic will allow brands to prioritize fulfillment with filters and rules that can, for instance, automatically route orders originating in a specific area to assigned dealers in order to comply with the brands' territory policies and best practices.
"Shopatron powersports clients have proven to be market leaders, anticipating the industry shift toward consumer-brand relationships by investing in new sales channels that support evolving customer needs," says Stevens. "These brands are certainly paving the way for the automotive industry, who we believe will leverage similar technologies to unite dealers and manufacturers online in the future."
Total same store sales revenue for powersports brands with Shopatron increased 23% in Q1 2014, year over year. There are approximately 50 powersports brands deployed on Shopatron that partner with over 2,000 powersports dealers on the Shopatron network to fulfill orders.
About Polaris
Polaris is a recognized leader in the powersports industry with annual 2013 sales of $3.8 billion. Polaris designs, engineers, manufactures and markets innovative, high quality off-road vehicles, including all-terrain vehicles (ATVs) and the Polaris RANGER® and RZR® side-by-side vehicles, snowmobiles, motorcycles and on-road electric/hybrid powered vehicles.
Polaris is among the global sales leaders for both snowmobiles and off-road vehicles and has established a presence in the heavyweight cruiser and touring motorcycle market with the Victory and Indian Motorcycle brands. Additionally, Polaris continues to invest in the global on-road small electric/hybrid powered vehicle industry with Global Electric Motorcars (GEM), Goupil Industrie SA, Aixam Mega S.A.S., and internally developed vehicles. Polaris enhances the riding experience with a complete line of Polaris Engineered Parts, Accessories and Apparel, Klim branded apparel and ORV accessories under the Kolpin and Cycle Country brands.
Information about the complete line of Polaris products, apparel and vehicle accessories are available from authorized Polaris dealers or anytime at http://www.polaris.com.
About Shopatron
Shopatron is the world's leading provider of cloud-based, eCommerce order management solutions. Powered by our Shopatron Order Exchange, Shopatron Manufacturer allows branded manufacturers to seamlessly leverage the available inventory in every retail storefront and distribution center when fulfilling online orders. Shopatron makes it easy and affordable to deploy advanced capabilities like in-store pickup and ship-from-store, or a full turnkey eCommerce solution without major up-front costs. Shopatron enables over 1,000 manufacturers to unite their eCommerce programs with their physical retail channels, increasing sales, speeding inventory turns, and delivering a superior purchase experience to online shoppers.