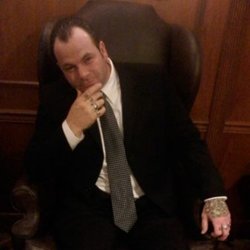 Jurin Roofing can help our clients take advantage of solar power technologies while ensuring the continued performance of their roof system.
Quakertown, PA (PRWEB) May 08, 2014
Jurin Roofing Services, Inc. takes their roofing services portfolio to the next level with the CSRP certification of Ed Mullen, Roof Asset Manager for Jurin Roofing Services. This new certification will allow Jurin Roofing to better assist their client's solar roofing installation needs.
Founded by the Center for Environmental Innovation in Roofing and National Roofing Contractors Association, Roof Integrated Solar Energy (RISE) Inc. was created to provide a means of evaluating and certifying solar roofing professionals to support the widespread use of rooftop solar energy.
RISE evaluates and certifies solar energy installers for knowledge about critical roof system construction and maintenance practices necessary to support successful rooftop solar energy installations without adversely affecting roof system performance and service life.
CSRP is a certification awarded by RISE to individuals who meet all the requirements for certification established by the RISE board of directors. In developing the CSRP program, the RISE board of directors has endeavored to follow the Standards for Accreditation of Certification Programs published by the National Commission for Certifying Agencies. The RISE board of directors worked with professionals in relevant fields to develop a credential that identifies dependable and consistent criteria for evaluating expertise in the field.
This CSRP credential gives building owners the ability to differentiate qualified and unqualified installers and potentially avoid consequences such as voiding roof membrane warranties and direct or collateral damage to the roof or building. Leading roof system manufacturers recognize the value that a CSRP-credentialed installer can bring to a project, which is why many sponsor RISE, endorse the CSRP program and encourage building owners to choose a CSRP professional as a condition of warranty.
The CSRP credential ensures candidates have the knowledge required for a successful roof-mounted PV system installation taking into account both the importance of the roof system and the PV system for a building's value and uninterrupted use.
"With the steady progression of solar roof arrays in the market today, it is important for Jurin Roofing Services to be able to assist our clients with the proper installation of these rooftop PV systems. Installers such as solar integrators and electricians sometimes lack the knowledge to assess these systems from a roof waterproofing standpoint. That's where Jurin can help address some of the issues that fall outside the typical PV scope of work such as wind and heat load, roof life cycle performance and roof warranty protection. We help our clients take advantage of solar power technologies while ensuring the continued performance of their roof system."
Founded in 1974, Jurin Roofing Services, Inc. is known for top quality roofing throughout the east coast. Jurin Roofing Services is a full-service commercial roofing contractor offering roof maintenance, roof and leak repair, and roof replacements. Jurin Roofing Services also offers professional roof services such as roof consulting and infrared roof moisture scans. Jurin Roofing is also a member of the National Roofing Contractors Association (NRCA) and is a Carlisle SynTec Hall of Fame and ESP (Excellence in Singly Ply) contractor.