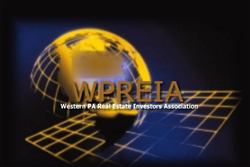 Pittsburgh, PA (PRWEB) May 09, 2014
The motto of the Flipnerd show is "Learn from the biggest names and most successful people in American real estate investing." Josh Caldwell of the Pittsburgh Real Estate Investors Association was added to this prestigious list of featured guests.
Josh Caldwell of the Pittsburgh Real Estate Investors Association was the featured interview on the April 16th Flipnerd.com show. Josh explains some of the important reasons that investors should gravitate towards real estate clubs. Josh is a nationally known real estate expert. His real estate activities are diverse. Josh is a published author with a second book on the way. He is the President of the Pittsburgh Real Estate Investors Association. He is also the Managing Director of the American Real Estate Investors Academy. Josh mentors real estate investors across America. He also invests in the Pittsburgh real estate market. Josh buys and sells residential as well as commercial property. He also rehabs high end houses. Lastly, Josh partners with private money funders and self-directed IRA account holders in real estate deals.
In this particular interview Josh explains many of the reasons that new or seasoned investors should join their local real estate investor associations. There were a variety of real estate investor related topics that would have worked for the show. Josh chose to focus on the value of real estate clubs because it was a real estate club in Pittsburgh Pennsylvania that helped him get started. There are hundreds of real estate investor clubs across America. Many of these clubs go my names that include REI or REIA in the title. A large city may have several functioning real estate groups. The important point is that real estate clubs by any name are a great entry point into the world of real estate investing.
The main value of a real estate club is that the club is a gathering of real estate investors at all stages of their careers. A large number very seasoned investors are willing to share the steps of their success because that is that way that real estate knowledge has always been passed down, from one real estate investor to the next. The networking opportunities for members of real estate investors associations cannot be overstated.
Real estate investors who do not live near an investor club are welcome to join Josh Caldwell's Pittsburgh Real Estate Investors Association. Even out of state and out of country investors can benefit from the club's discount program. Novice investors and investors who are just looking for a new source of investor education can sign up for the clubs newsletter. There is no charge for the newsletter and it will be delivered via email several times per month.