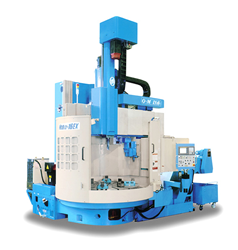 We are excited to introduce both CMM and VTL services so shortly after our grand opening...
Houston, TX (PRWEB) May 08, 2014
Houston based machine shop and manufacturer Buks Tool Company, Inc. realizes expansion pledge by being one of the first to offer both Vertical Turning Lathe and Coordinate Measuring Machine services. "Currently there aren't many VTLs housed by independent job shops," said Danielle Buks, President and CEO of Buks Tool. "We are excited to increase the company's machining capabilities in an energy saving and cost effective way." The acquisition of the new cutting-edge machines adds over $1.5 million in value to an already expansive line of equipment and tools. The Neoα 16EX VTL manufactured by OM Ltd. and distributed by Japan Machine Tools, Corp. will increase both capabilities and productivity for the company by providing stable high rigidity machining of large challenging parts including those used in the oil and gas and aerospace industries. The Neoα 16EX is one of the latest VTL models on the market, offering a maximum turning diameter of Ø78.74", a table diameter of Ø62.992", a maximum swing of Ø78.74", a maximum turning height of Ø59.055", and a maximum mass of workpiece weight of 17,600 lbs. It also enables the operator to work much closer, allowing for optimal operating efficiency, as well as tooling versatility for turning and milling applications.
"The highly rigid structure of our new VTL allows for the controlling of temperature fluctuation minimizing the effects of thermal deformation, ensuring the highest precision of stable accurate cutting," said Buks. "We are excited to introduce both CMM and VTL services so shortly after our grand opening." The company's new Coordinate Measuring Machine can support a maximum weight of 45,000 lbs. and is housed in an isolated, climate controlled room. Manufactured by Mitutoyo and distributed by Japan Machine Tools, Corp. the new Crysta Apex S123010 CMM model has a maximum permissible error of 1.7μm providing high motion stability and performance. Purchase orders placed in the first 60 days for VTL or CMM services will be eligible for a 10 percent machine rate reduction.
About Buks Tool Company, Inc.:
Buks Tool Company, Inc. was founded in 1978 by Eric Arkadiusz Buks with just one small manual lathe which he operated. Born and raised in Poland, Eric was trained by his own father in industrial machining prior to moving to the United States. In just a few short years, BTCI quickly expanded adding more machines and hiring new operators, and soon became a thriving brand in machine fabrication services in Houston. BTCI boasts clients from around the world, throughout various industries, including but not limited to oil and gas, nitrogen, aerospace and medical instrumentation industries. Buks Tool Company, Inc. is known for its precision machining, welding, customer satisfaction and high quality standards. For more information on BTCI's line of equipment and services please visit http://www.bukstool.com or call 713-974-5187.