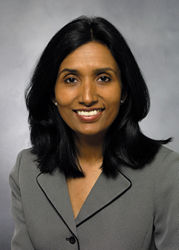 The combination of shorter imaging times and lower radiation doses with highly accurate images is what makes this technology stand out.
Pittsburgh, PA (PRWEB) May 09, 2014
Allegheny General Hospital (AGH), part of the Allegheny Health Network, has become the first hospital in the Pittsburgh area to offer patients access to a revolutionary nuclear cardiac imaging technology that greatly improves and expedites the diagnosis of coronary artery disease while significantly lessening radiation exposure during the process compared to conventional devices.
The D-spect Nuclear Cardiac Camera, manufactured by Spectrum Dynamics, decreases imaging time to two minutes - ten times faster than other imaging systems- yet produces images considerably sharper and more accurate than those produced by other cameras.
In a SPECT (Single Photon Emission Computed Tomography) test, small amounts of radioactive material are injected into the patient's vein, allowing a camera to produce images of the heart. The images may be used to identify blocked arteries, to diagnose or predict a heart attack, or to assess a patient's condition post-surgery.
"The D-SPECT cardiac camera is a next generation nuclear cardiology camera that has been widely tested in multiple sites around the world in a variety of patients. The combination of shorter imaging times and lower radiation doses with highly accurate images is what makes this technology stand out," said Indu Poornima, MD, cardiologist and Medical Director of Nuclear Cardiology at AGH.
"This camera facilitates full implementation of a patient-centered approach to nuclear cardiology, where the right patient gets the right test with high accuracy and the lowest possible radiation dose. At AGH we work to educate patients about radiation exposure and also to use nuclear testing appropriately based on patient history and individual risk," she said.
In the appropriate patient who needs nuclear cardiology imaging during a stress test, the D-Spect Cardiac Imaging System can reduce the dose of radiation by 50 to 60 percent while enhancing the quality of the images and increasing patient throughput.
In addition, the test is performed with the patient in a seated, open position, making it ideal for those who cannot lay flat and those with claustrophobia. Patients also do not need to hold their left arms over their heads during the test.
Doctors can now get more accurate information in less than one hour using the D-Spect technology compared to 3-4 hours for a traditional nuclear cardiac stress test. The increased sensitivity of the camera offers highly accurate images even in those with a large Body Mass Index.
"Investment in state-of-the-art technology like the D Spect System underscores the priority that our hospital and health network places on the quality and safety of the care that we provide," said Srinivas Murali, MD, Director of AGH's Division of Cardiovascular Medicine and Medical Director of the Allegheny Health Network Cardiovascular Institute.
"Over the past two to three years, we have made great strides in reducing our cardiac patients' exposure to radiation during the diagnostic process and this technology will take that success to an even higher level."
Up to 2,000 SPECT heart scans are performed annually at AGH. With the addition of the D-SPECT nuclear camera, AGH now offers the full spectrum of state-of-the-art nuclear cardiology services, including Cardiac PET, on par with some of the leaders in the field, including the Mayo Clinic, Cedars-Sinai Hospital and Massachusetts General Hospital, among others.
Patients interested in the new D-Spect Cardiac Imaging system may ask their physicians for more information or call 412-DOCTORS.
About AGH's Cardiovascular Institute:
Allegheny General Hospital's Cardiovascular Institute offers comprehensive, state-of-the-art care for the complete spectrum of cardiovascular disease. The Institute's nationally recognized medical staff includes specialists in general and interventional cardiology, electrophysiology, leading edge diagnostic cardiology – including cardiovascular MRI, CT and 3-D echocardiography - women's heart care, heart failure and pulmonary hypertension, heart transplantation and mechanical circulatory support, vascular surgery and wound care, thoracic surgery, heart valve disease and coronary artery bypass surgery.