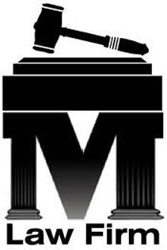 New York, NY (PRWEB) May 09, 2014
Yet another train transporting crude oil has derailed and crashed, this time in downtown Lynchburg, Virginia, The NY Daily News reported (Major fire, explosion after train carrying crude oil derails in Lynchburg, Virginia, April 30, 2014). As smoke and fire billowed, evacuations were carried out in the immediate downtown area, though it is not yet known if there are any injuries. Lynchburg police and fire are at the scene but are advising everyone else to keep their distance.
The train, operated by CSX, derailed for unknown reasons and is currently preventing workers from leaving the nearby Griffin Pipe Foundry. Witnesses are sharing photos and videos that show smoke filing the sky and apparently "bleeding" into the water. This crash comes on the heels of other, recent crude oil train crashes that has caused political leaders, such as New York Governor Andrew Cuomo, to pressure the White House into taking immediate measures to increase safety standards for crude transportation.
"We would like to echo the concerns and demands of citizens and concerned political leaders," said Adnan Munawar, Partner at Munawar & Andrews-Santillo LLP. "It is starting to make everyone wonder what will it take for the federal government to step in and take more decisive action with regard to crude oil transportation safety. It is bad enough for the environment when crude or any other oil spills and causes a blaze of fire and smoke, but a crash like this in the wrong area could cause even greater and tragic devastation."
"For now, we have to wait and see what investigators conclude, but people should know that if they are affected by an accident like this one, or any accident caused by a train or while riding on a train, that they usually have the right to be compensated. Train accidents are complicated and proving who was at fault is no easy tasks--hiring the right attorney ensures that your claim will be handled correctly and can be the difference between receiving the compensation you deserve when you need it, and ending up settling for less after a longer period of time. Consulting with a personal injury lawyer is free, and you only ever pay a fee if you win, so there is no harm in calling and finding out what your options are under the law."
If you or a loved one has suffered an injury, medical condition, or worse, as a result of a train accident in New York, you should contact a New York Train Accident lawyer today to receive information about the your rights under the law and how to pursue claims for the compensation you deserve.
Munawar & Andrews-Santillo, LLP
Personal Injury Lawyers
Workers Compensation Lawyers
No Fault Collection Lawyers
Bicycle Accident Lawyer New Yorks
Munawar & Andrews-Santillo, LLP ("MLawfirm") is a Personal Injury Law Firm in New York City. Our team of highly qualified and skilled attorneys handles and represents clients in a wide range of legal areas including: Car/Auto Accidents, Bike Accidents, Truck Accidents, Construction Accidents, Workers Compensation, Medical Malpractice and No-Fault Collection/Litigation/Arbitration or Accidents. If you need legal help feel free to contact our attorneys. We are available 24 hours a day, 7 days a week, 365 days a year to our clients. Because Insurance companies have their attorneys, adjusters and representatives well trained to defend, delay and frustrate your right to recover full and adequate compensation and damages. One of our greatest strengths is that we are Trial Lawyers. That means we prepare client's case as if it is going to court and we use tireless effort to secure the best possible results for them. At Munawar & Andrews-Santillo LLP, a preeminent New York law firms, no case is too large or too small. Our attorneys treat all clients with the respect and dignity they deserve. Our law firm and attorneys work hard to deliver the very best results to all of our clients. Do you have a legal issue? Do not hesitate to call for free consultation at (212)-400-4000.
"Lawyer Advertising"
"Prior results do not guarantee a similar outcome."
"Content of the press release is not intended to provide legal or other advice or to create an attorney-client relationship."