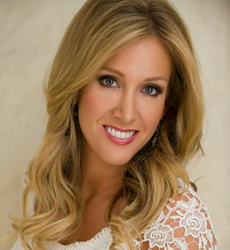 Our client's success is our success.
(PRWEB) May 09, 2014
Award winning journalist Kristen Wessel joins ChicExecs public relations team as Manager of Brand Development.
ChicExecs is pleased to announce its recent addition of Kristen Wessel as Manager of Brand Development.  Within her new role, she will oversee video production, graphic design and logo development, writing, photography and special PR programs while continuing to serve as account manager for her many clients. With a wealth of prior knowledge and experience gained as an award winning journalist, Wessel brings professionalism, talent, and integrity to the ChicExecs' team. 
"I'm thrilled to expand my role at ChicExecs in support of our clients," said Kristen Wessel. "I am looking forward to combining traditional broadcast and print media with new social and online media as we continue to grow to better serve our clients."
 
Wessel has brings a fresh and dynamic energy to ChicExecs thanks to her journalism background and experience in creative brand development.  As a former news anchor, most recently at San Diego 6, XETV,  Wessel has developed an invaluable gift for storytelling and has built lasting relationships with the media—something that benefits her clients greatly. 
 
"Our client's success is our success and nothing is more important to us at ChicExecs than seeing our clients fulfill their goals. By expanding our services, we are able to help them reach those goals more efficiently."  
 
By combining 10 years of news industry experience with insider knowledge on how the media works, Wessel consistently secures clients meaningful media placements, going above and beyond to ensure the promotion and growth of their brand.  Her willingness to jump in head first to meet company and client needs, together with her extensive knowledge of marketing, video production, social media and more, make her the perfect person for the new role and extremely qualified to help take ChicExecs to an even higher level of services.
Since its successful launch in 2006, ChicExecs Public Relations, a subsidiary of ChicBlvd Inc., has become a leader in offering top quality PR services to a variety of products and brands across the nation.  They've created a proven recipe for success through brand recognition, media placement, retail distribution, and channel management. Today, ChicExecs  has one of the industry's largest and well-rounded virtual rolodexes containing over 500,000 media partners ranging from television and radio to magazines and blogs in the U.S. and Canada. Utilizing an innovative PR model and system, ChicExecs consistently networks with many well-known media outlets including InStyle, People, The Today Show, The Doctors, and thousands more.