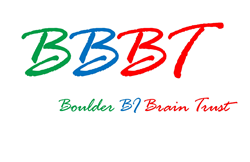 Boulder, CO (PRWEB) May 08, 2014
On Friday, May 9, 2014, Cloudera's Charles Zedlewski, vice president of Products, Alan Saldich, vice president of Marketing, and Matt Brandwein, director of Product Marketing, will discuss how Hadoop has rapidly emerged as a necessary complement to existing data warehouses, unlocking business insights from more data and more kinds of data than ever before possible.
At the same time, Hadoop enables leading organizations to rationalize the cost of data while improving performance, reducing risk, and meeting compliance regulations.
"What we're seeing is real-world customers moving from Proof of Concepts (PoCs) in 2013 into production in 2014. We're in the middle of an evolution in data management that cannot be ignored. The interest and attention in big data is growing and Hadoop-based technologies and their adoption are commanding center stage," said Alan Saldich, vice president, Marketing, Cloudera.
"We're going to take the opportunity this week to share with the BBBT analyst community what we're seeing and hearing, our company vision, our strategy and our roadmap. We'll be looking for live feedback and expert opinion on Cloudera's role in the evolution from the 140-strong cohort."
"Do more with less! That is the mandate given to most technology implementers. The promise of Hadoop is to do just that — manage huge volumes of data, perform at lightning speed, and reduce the overall costs of analytical environments," said BBBT Founder, Claudia Imhoff. "Cloudera is right in the middle of that promise. I look forward to Friday's session to see how they deliver on it."
A podcast summarizing the presentation will be available at the BBBT Podcast page, and a video of the presentation will be available at the BBBT Videos Page.
About BBBT
The Boulder Business Intelligence Brain Trust has served the BI industry since 2006. It is a consortium of over 140 industry analysts, experts, and practitioners from around the world. BBBT hosts BI industry vendors who provide extended, interactive briefings, streamed live as webinars exclusively to BBBT members. It's a reciprocal arrangement, the members receive the latest information on current and planned BI tools and technologies, and the vendors get valuable feedback on their offerings, marketing, and messaging.
About Cloudera
Cloudera is revolutionizing enterprise data management by offering the first unified platform for big data, an enterprise data hub built on Apache Hadoop™. Cloudera offers enterprises one place to store, process and analyze all their data, empowering them to extend the value of existing investments while enabling fundamental new ways to derive value from their data. Only Cloudera offers everything needed on a journey to an enterprise data hub, including software for business critical data challenges such as storage, access, management, analysis, security and search. As the leading educator of Hadoop professionals, Cloudera has trained over 20,000 individuals worldwide. Over 900 partners and a seasoned professional services team help deliver greater time to value. Finally, only Cloudera provides proactive and predictive support to run an enterprise data hub with confidence. Leading organizations in every industry plus top public sector organizations globally run Cloudera in production.