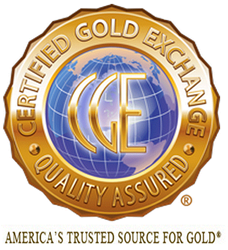 If you're investing for long-term safety you probably won't need to pull your hair out over this lawsuit...short-term profit-seekers may want to think twice about day-trading in the gold market right now because of extreme short-term volatility.
FORT WORTH (PRWEB) May 07, 2014
Following a May 5 New York Times article by Alan Feuer which outlined the recently filed lawsuit against the five banks that set the London gold price fix the Certified Gold Exchange has issued an Investor Advisory to all current and potential gold investors. Certified Gold Exchange spokesperson Janet Jones believes the lawsuit, filed jointly by a combination of hedge funds, public investors and private citizens, will affect the gold price no matter who eventually wins the suit itself.
"Some of the banks involved sell physical gold and the other sell paper gold, so it's tough to say which investors might win or lose should this lawsuit go one way or the other," Jones said. "The gold market is relatively unregulated in comparison with other investing markets so it will be interesting to see if any reform takes place because of this lawsuit."
Allegations of gold spot price manipulation have historically been attributed to conspiracy theorists, but the fact that the US Federal Court in the Southern District of New York (Manhattan) took the case (Maher v. Bank of Nova Scotia, 14-cv-01459) has caught the attention of the public, mainstream news and large banks. As for the risk investors may be taking by being in the gold market, Jones said, "long-term investors who just want some gold in their hands probably won't need to pull their hair out over this lawsuit, regardless of the outcome. Short-term profit-seekers, however, may want to think twice about day-trading in the gold market right now because the gold spot price can be incredibly unpredictable at times."
Certified Gold Exchange, Inc. is one of North America's premier precious metals trading platforms, providing unparalleled service to licensed dealers, institutions, and household investors since 1992. Certified Gold Exchange maintains an A+, Zero Complaint Better Business Bureau rating. For more information or a free "Gold Investor's Guide," visit http://www.certifiedgoldexchange.com or call 1-800-300-0715 today.