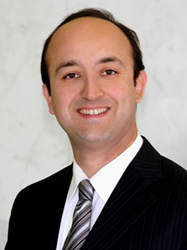 We know that colon cancer is a preventable and curable disease for many.
Beverly Hills, CA (PRWEB) May 08, 2014
In a new article, the experts at the Colonoscopy Center of Excellence, a division of La Peer Health Systems, explain the importance of scheduling a colonoscopy sooner rather than later. Mark Davison, MD, a board-certified gastroenterologist at La Peer Health Systems recently took a moment to describe the importance of patients getting their first colonoscopy at the recommended time.
"We know that colon cancer is a preventable and curable disease for many," said Dr. Davidson. "Following the guidelines laid out for when to get your first colonoscopy is an effective way of reduce your risk of colon cancer."
The current recommendation for colon cancer screening is age 50 for most men and women. African Americans, however, should be screened at 45, while those with a family history of colon cancer should be screened ten years ahead of the age at which their family member was diagnosed with the disease.
"Despite the efficacy of colon cancer screening, many people put off or avoid getting a colonoscopy at the recommended time," said Dr. Davidson.
"Patients are often afraid or embarrassed to get the procedure done. They think it will be painful and worry about what the doctor will find. But once a patient has their first colonoscopy, they almost always say they should have done it sooner," said Dr. Davidson. "They discover that it is a simple, safe, and important procedure that everyone should be aware of."
Mark Davidson, MD is a gastroenterologist in Beverly Hills board-certified in both Internal Medicine and Gastroenterology & Hepatology. He received his medical degree from the David Geffen School of Medicine at UCLA, completed a three-year residency program in Internal Medicine at the UCLA-affiliated Veterans Affairs Medical Center in Los Angeles, and finished a three-year fellowship program in Gastroenterology, with emphasis on liver disorders, at the UCLA-affiliated Kaiser Permanente Medical Center in Los Angeles. Dr. Davidson is a surgeon at La Peer Health Systems as well as an attending physician at Cedars Sinai Medical Centers and other hospitals in Los Angeles.
La Peer Health Systems focuses on excellence in patient care and offers the most advanced and contemporary treatments and equipment that the medical world has access to. With 42 doctors across 13 departments, from anesthesiology to urology, La Peer offers comprehensive and widespread medical treatments for all patients. More information about La Peer Health Systems can be found at http://www.LaPeerHealth.com.