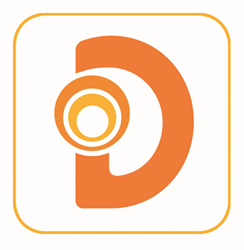 Learning expectations of software developers are rapidly changing. -Kelby Zorgdrager, founder and CEO of DevelopIntelligence
Boulder, Colorado (PRWEB) May 08, 2014
DevelopIntelligence, the largest independent provider of instructor-led, developer-focused learning solutions on the market, announces new and updated courses to their course catalog.
At the end of 2013, DevelopIntelligence surveyed nearly 400 software developers to learn what industry trends to expect in 2014. Based on the results, the DevelopIntelligence team of practitioners instituted the updates and additions to the course catalog.
Kelby Zorgdrager, founder and CEO of DevelopIntelligence, says, "What we found, through the 2014 Developer Survey, is that the learning expectations of software developers are rapidly changing from topic-focused needs to project-focused needs; in keeping with our mission to provide high-quality, customized, project-focused developer learning solutions, we want to make sure we leading those changes, instead of following."
Those changes include the addition of new project-based courses in .NET and ITIL. With the introduction of 13 courses in .NET and ITIL, DevelopIntelligence now offers over 185 software developer-focused courses. In addition to the new .NET and ITIL courses, DevelopIntelligence has updated a variety of its web development courses, including new courses in JavaScript, HTML5, CSS, and Node.js, as well as several in its open source category, such as Python and Big Data / NoSQL. More updates and additions to the course catalog are scheduled throughout 2014.
DevelopIntelligence specializes in helping companies achieve strategic technical goals by identifying and unifying the learning needs across HR, L&D, R&D, and internal IT organizations. Courses currently offered by DevelopIntelligence include multiple options in Java, Scala, server administration, HTML5, CSS, Ruby, OOAD, Hadoop, software architecture, C++, and more.
About DevelopIntelligence
Founded in 2003, DevelopIntelligence provides customized, relevant software development learning solutions to organizations and teams worldwide. Committed to excellence, DevelopIntelligence personalizes its services to meet a client's needs. DevelopIntelligence instructors are highly qualified, personable, and teach over 185 different courses on today's in-demand software – from Java to open source, web development to software engineering.