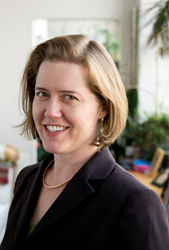 It's not how many shots we give kids, it's how we give them - Dr. Amy Baxter
Atlanta, GA (PRWEB) May 09, 2014
A recent study at Georgia State University presented at the Pediatric Academic Societies meeting showed what many already suspected: kids are afraid of shots. What the study, by pain researcher Dr. Amy Baxter, demonstrated was that the number of vaccines on the same day between ages 4 and 6 years correlated in a dose-dependent manner to needle fear five years later. More importantly, kids rating themselves in the top 25% of fear of needles were 2 1/2 times less likely to start their HPV series over the next three years than children in the lower quartile of fear.
"This study shows that the more shots kids got on a single day when they were young, was significantly related to how afraid they were five or six years later. The total number of shots didn't matter- in fact, kids who got shots more often were less likely to be afraid when we asked them at age 10 - 11. It's not how many shots we give kids, it's how we give them." - Dr. Amy Baxter
Needle fear has been on the rise since the year 2000, when the total number of injections reached more than two dozen. "Studies asking people to recall when they became afraid of needles seem to show it happens between ages 4 and 6. We decided to test that age range to see if we could identify any factors about how they got vaccinated that seemed to make a difference."
When the team collected each child's needle anxiety rating in 2009, they didn't expect there would be so much fear. 49% of children rated 75mm or greater on a 100mm scale, toward "most anxiety possible." "We then looked at the records from the next three years, and found that if they were afraid of shots as a 10 year old, they were 2.5 times less likely to start their HPV series later." While Baxter notes the difference only approached statistical significance, "the confidence interval was from 0.87 to 7.7 times less likely. These kids are convincing their parents, who actually didn't have a strong feeling against vaccination, that they shouldn't get the vaccine."
Baxter noted that there were no indications of whether any attempt to decrease the pain of injections were made, and that this is preliminary data. "We need to see if using distraction or pain management changes fear. Only 9% of kids who got a maximum of two shots were severely afraid of needles, compared to 42% of those that got four injections. The good news is, the number of injections before age two didn't seem to contribute to fear, so we can keep young children protected without concern that it's affecting their healthcare choices and attitudes later on."
One good piece of news: "When fear is conditioned from a single event, it's usually easier to un-train. If we can figure out how people become afraid, we can help them get over the fear before they're adults deciding not to get preventative health care. Pain matters, and we can treat it."
Study information:
[4136.500] Pre-Adolescent Needle Anxiety Associated With 4-6 Year Shot History and Subsequent HPV Uptake
Amy L. Baxter, M. Louise Lawson, Mark Burton, Lindsey L. Cohen. Pediatric Emergency Medicine Associates, Atlanta, GA; Mathematics and Statistics, Kennesaw State University, Kennesaw, GA; Psychology, Georgia State University, Atlanta, GA.
Dr. Amy Baxter is available for interviews by contacting: (612) 501.8159. Dr. Amy's TEDx talk on The Rise, Cause and Consequences of Needle Fear.