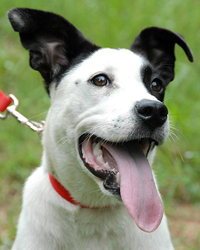 Dogs can be great travel companions, but successful shared trips require paying attention to their safety and comfort.
York, South Carolina (PRWEB) June 04, 2014
With the summer travel season upon us, Holcombe Organics, creators of FurRefresh, are working hard to keep their pets safe and are able to provide tips for those summer vacations. Holcombe Organics has 25 years of experience in taking care of hundreds of animals saved from shelters and from abuse and/or neglect. Close contact with many adopters who travel with their dogs has emphasized that there are obvious mistakes made that result in injury or loss of their pets. Pet owners can be careless and wrongfully assume they know their dogs well enough to predict behavior in unfamiliar territory.
The first mistake is not putting the dog on a leash in a new and strange environment. The dog is likely nervous and excited, and an unusual noise or unfamiliar activity can cause him to bolt. Owners often assume the dog will obey and behave as usual off leash. Until he is comfortable with his surroundings and no longer nervous, he should be kept on a leash.
The second mistake is to let the dog wander out of sight during walks in parks and on trails. The dog is in unfamiliar territory where he can explore, chase an animal or scent, and soon be a good distance away. When he is out of view he might not hear a call and because he doesn't know how to locate his owner, he could easily be lost. Many dogs are abandoned in parks, having been lost by their owners.
The third mistake is to allow the dog to be dirty, uncomfortable, itchy and too smelly to share close quarters with others. Dogs can be mistreated if they are nasty. A dry shampoo like FurRefresh from Holcombe Organics http://www.holcombeorganics.com is a must so he can be clean, comfortable and delightfully aromatic company. Lavender and Vanilla scents offer built-in aromatherapy to reduce his stress level during travels.
After many years of the challenge of having nasty, smelly animals arrive, Holcombe Organics developed FurRefresh as a unique solution for effectively cleaning cats and dogs without water. FurRefresh is made from all culinary ingredients so it is safe if ingested. Having an all-natural, green, eco-friendly, product that could also help reduce itch and act as a natural insect repellent were requirements when FurRefresh was developed.