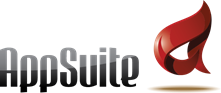 The cornerstone of the new mobile marketing solution is the seamless integration between the iPad Loyalty Manager mobile app and the mobile payment processing network.
Chicago, IL (PRWEB) May 08, 2014
Combinations are commonplace in the restaurant business. A great combo provides diners value and the right mix of selections to maximize an experience.
AppSuite and BluePay, two power players that specialize in helping restaurants deliver efficient, smooth and impactful service to their customers, will jointly present their new mobile customer loyalty and payment processing solution at the 2014 National Restaurant Association show in Chicago.
AppSuite (mobileappsuite.com), which builds branded loyalty mobile apps tailored to the needs of hospitality clients around the world, is partnering with BluePay (bluepay.com), a leading payment processor, to deliver their "360° of Mobile Marketing" program.
"Restaurants need simple and impactful solutions to deliver consistently positive experiences for their guests" says AppSuite CEO Jim Daleen. "Our 360° mobile marketing solution offers a full menu of streamlined, secure and easy-to-use services aimed at increasing customer loyalty."
The mobile solution includes 1-to-1 marketing tools, restaurant gift cards, mobile offers, events, mobile ordering capabilities, and social media in a "frictionless" process to increase restaurant profits and boost customer satisfaction.
The cornerstone of the new mobile marketing solution is the seamless integration between the iPad Loyalty Manager mobile app and the mobile payment processing network.
"This is a contemporary approach to automatically issuing and redeeming restaurant reward points and mobile offers that work in harmony with existing restaurant point of sale systems," says Kristen Gramigna the Chief Marketing Officer of the credit card processor. BluePay currently serves thousands of restaurants around the United States.
She adds, "We pride ourselves in mobile payment processing solutions tailored to restaurants and other businesses. By offering this perfectly integrated customer loyalty solution with AppSuite, we are bringing a new and dynamic opportunity to help business owners increase their revenues and maximize customer satisfaction."
2014 NRA Show Location: AppSuite and BluePay will jointly present the solution in booth 6462, in the front of the Technology Section, North Hall Level 3, McCormick Place, Chicago.
To schedule interviews, please contact: J.P. Hervis, 305.321.4293, JP(at)insidermediamgmt(dot)com.
About AppSuite
AppSuite uses innovative loyalty tactics and a deep understanding of what drives repeat customer purchasing to impact your bottom line and cultivate a loyal following of raving fans. AppSuite works closely with a customer advisory board, made up of various restaurant owners and marketing executives. We've used our successful technology track record as entrepreneurs to define and develop our world class customer loyalty program.
About BluePay
BluePay partners with local and global merchants to make accepting credit cards, electronic checks, and other payment options simple and fast. We provide the highest level of data security in the industry, ensuring that our merchants never have to worry about compromised card information. We have the merchant account solutions to meet the unique needs of each industry we service and offer a variety of mobile credit card processing options to scale with the distinctive business plans of our clients.
BluePay is a single source provider for all of our merchants' payment processing needs. We are a full service Tier 1 credit card processor based in Naperville, Illinois, with offices and data centers across the United States. We leverage our extensive industry experience and comprehensive suite of credit card merchant account services to provide a complete system of credit card processing solutions with competitive rates.