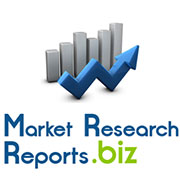 Internet Of People: Technology 2015-2025
(PRWEB) May 08, 2014
The new term Internet of People (IoP) encompasses internet-enabled personal electronics. It is rapidly spreading into the fabric of society giving a burst of new growth to add to the easing growth of mobile phones, tablets and other conventional personal electronics and associated networks and services. Many internet-enabled peripherals and alternatives are arriving that are worn, embedded in textiles and in products. This is thanks to new materials and ways of making electronics and more suitable human interfaces. As yet, little is written about IoP as a big picture, though reviews of such things as Google Glass and smart watches and speculation about new products abounds on the web. This report provides what is missing - forecasts for the big picture down to the materials and technologies involved that will cause disruptive change such as invisible, stretchable, woven and disposable electronics.
Browse Full Report With TOC:
http://www.marketresearchreports.biz/analysis-details/internet-of-people-technology-2015-2025
Samsung, Apple, Google, Adidas, Reebock, Nike, Microsoft, SAP and Roche are among the many giant companies clashing horns on this so called "new mobile phone" ie potentially huge market. Even software companies are saying, "hardware is the new software". The $5 billion wearable technology market is now entering a rapid growth phase. Consider lead indicators such as relevant Google Trends, relevant patent filings over the years, incidence of diabetes (treatment being a major sector of wearable technology already), cost reduction of the key enabling technologies, increase in functionality that is becoming possible and interest in fitness monitors another early success story. All show that very rapid growth is in prospect.
This report covers the technologies that will be required to drive the market forward, from tightly rollable display technology, phone sensor fusion and printed electronics to indoor positioning systems (IPS), near field communication (NFC) and real-time locating systems (RTLS). It discusses the most viable markets and megatrends, provides forecasts and timelines to 2025, and includes expert opinions and direct company interviews.
To Download Full Report With TOC:
http://www.marketresearchreports.biz/sample/sample/196754
Table of Content
1. EXECUTIVE SUMMARY AND CONCLUSIONS
1.1. IoP in context
1.1.1. Definitions
1.1.2. Why now?
1.1.3. Forecasts and timelines
1.2. Drivers and investment
1.2.1. Megatrend drivers
1.2.2. Investment
1.3. Future IoP device technologies
1.3.1. Breakneck speed
1.3.2. Needs driven by new behaviour and demographics
1.4. Future needs
1.5. Technology required
1.6. Hardware is key for future mobile phones
2. INTRODUCTION
2.1. The internet, cloud, fog
2.1.1. Cloud and Fog computing
2.2. Internet of People
2.3. Dreams and realities for mobile phones, etc
2.4. Mobile phone improvements - responses from general survey
2.5. Expert opinions
To Read Full Reports With TOC: http://www.marketresearchreports.biz/analysis/196754
3. IMPROVED HUMAN INTERFACE AND HEALTHCARE
3.1. Human senses that can interact with a device or be a feature
3.1.1. What is wanted?
3.2. Flexible phones: ruggedness and more
3.3. Roll out screen, photovoltaics, keyboard
3.4. Wearable electronics
3.4.1. Wearable electronic devices
3.4.2. Derivative technology
4. TIGHTLY ROLLABLE DISPLAY TECHNOLOGY
4.1. Summary of technologies
4.2. Flexible transparent conducting film
4.3. Technology Assessment
4.4. Market Assessment
5. PHONE SENSOR FUSION & INTERNET OF EVERYTHING
5.1. Sensor fusion
5.2. Intelligent contextual sensing
5.3. Sensor fusion leveraging NFC
6. INDOOR POSITIONING SYSTEMS (IPS)
6.1. In-Location Alliance
6.2. RTLS
6.3. Principles of locating using RTLS and IPS
6.4. Choice of infrastructure
6.5. No infrastructure as an option
6.5.1. Inertial/ dead reckoning measurements
6.5.2. Single beam RSSI
Latest Reports:
3D Bioprinting 2014-2024: Applications, Markets And Players
Browse Full Report with TOC: http://www.marketresearchreports.biz/analysis-details/3d-bioprinting-2014-2024-applications-markets-and-players
3D bioprinting constitutes a raft of technologies, commercial and not-yet commercial, which have the potential to significantly impact a number of major markets, including in vitro testing for more efficient drug discovery and toxicity testing of personal consumer products, as well as the clinical fields relating to implant/grafting of human tissue. Though not yet employed within its addressable markets (current bioprinter sales and products are to research and development organisations only), the potential for rapid deployment in some areas already exists, subject to adequate funding being made available.
Drug discovery
Drug discovery is a highly expensive process which in most cases will end in failure to gain regulatory clearance (see figure 1). The reason for this high failure rate is related to the lack of sufficiently accurate pre-clinical (prior to human volunteer) testing methodologies which have to date been limited to 2-dimensional human cell assays together with animal testing.
To Download Full Report With TOC:
http://www.marketresearchreports.biz/sample/sample/196167
Table of Contents
1. EXECUTIVE SUMMARY
2. INTRODUCTION
3. TECHNOLOGIES
3.1. Inkjet based bioprinting
3.2. Syringe/extrusion based bioprinting
3.3. Magnetic levitation bioprinting
3.4. Laser assisted bioprinting
3.5. Valve-based bioprinting
3.6. Technology summary
4. APPLICATIONS
4.1. Medical
4.1.1. Drug screening
4.1.2. Regenerative medicine
4.1.3. Tissue replacement (avascular)
4.1.4. Tissue replacement (vascular)
4.2. Dental
5. MARKETS
5.1. Market structure and key players
5.2. Value chain
5.3. Market barriers
5.4. Benefits
6. ROADMAP AND FORECASTS
7. COMPANY INTERVIEWS
7.1. Digilab Inc.
7.2. MicroFab Technologies Inc.
7.3. n3D Biosciences Inc.
7.4. nScrypt Inc.
7.5. Organovo
Services Oriented Architecture (SOA): Market Shares, Strategies, And Forecasts, Worldwide, 2014 To 2020
Browse Full Report With TOC:
http://www.marketresearchreports.biz/analysis-details/services-oriented-architecture-soa-market-shares-strategies-and-forecasts-worldwide-2014-to-2020
Oriented Architecture (SOA): Market Shares, Strategy, and Forecasts, Worldwide, 2014 to 2020. The 2014 study has 679 pages, 250 tables and figures. Worldwide markets are poised to achieve significant growth as the cloud computing for utility infrastructure and the smart phone communications systems for apps are put in place.
IBM Leads Foundation for Cloud Computing: Services Oriented Architecture (SOA)
IBM SOA is used to implement cloud systems that stretch the boundaries of the enterprise to user end points, permitting marketing departments to target smartphones, implementing management decentralization and supporting user empowerment. SOA forms the base for business intelligence (BI) and analytics systems. It enables organizational ability to perform diagnostic analytics.
IBM is the leader in SOA overall. IBM is the leader because it has invested in integration and analytics technology needed to achieve comprehensive IT systems implementation that achieves support for collaborative systems. The implementation of SOA depends on a broad set of technology frameworks that interact seamlessly to achieve the end point integration needed to manage complexity of modern IT systems. IBM stands alone in the IT industry with that capability of managing complexity.
To Download Full Report With ToC: http://www.marketresearchreports.biz/sample/sample/196092
Service Oriented Architecture (SOA) is the foundation for modern transactional systems. As the Internet extends transaction systems to real time, SOA has been invented to extend the transaction systems appropriately. SOA supports the evolution of Internet based real time e-business and end-to-end business process integration.
Growth is a result of IT department efforts to reduce spending on run time, gaining the effect of more hires by decreasing operating costs. SOA delivers more efficient automated process. SOA enables IT to spend a higher proportion of the budgets on growing the business. SOA stacks of decoupled services are purpose built for the enterprise environment that is continuously shifting because of mergers and acquisitions. With decoupled software solutions, the web services and the SOA components can be portable.
Companies Profiled
Market Leaders
IBM
Oracle
Tibco
Fujitsu
Microsoft
Market Participants
360logica Software
Actuate
CA Technologies
Crosscheck Networks
Fiorano
Hewlett Packard
Informatica
iWay Software
Layer 7
Managed Methods
About Us:
MarketResearchReports.Biz is the most comprehensive collection of market research reports. MarketResearchReports.Biz services are specially designed to save time and money for our clients. We are a one stop solution for all your research needs, our main offerings are syndicated research reports, custom research, subscription access and consulting services. We serve all sizes and types of companies spanning across various industries.
Contact US:
Office: United States
State Tower
90 State Street, Suite 700
Albany, NY 12207
United States
Toll Free: 866-997-4948
Tel: +1-518-618-1030
E: sales(at)marketresearchreports(dot)biz
Site: http://www.marketresearchreports.biz/