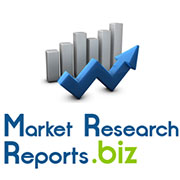 Global Dental Market Report: 2013 Edition.
(PRWEB) May 08, 2014
Dentistry is the branch of science devoted for the maintenance and treatment of teeth, gums, and other soft and hard tissues of oral cavity and adjacent structures. The dental market is bifurcated into two segments: dental consumables and dental equipments. Dental consumables represent the larger segment of the dental care industry. The dental consumables segment includes crowns/bridges, implants, orthodontics, impressive materials, composites, endodontics, adhesives, and cements, while the dental equipment segment is composed of large equipment, such as autoclaves, sterilizers, chairs, communication systems, compressors, cuspidors, and digital imaging systems. Small equipment, including amalgam removal systems, amalgamators, hand piece cleaners, lab equipment, duplicators, and ultrasonic cleaners, also fall into this product segment.
Browse Full Report with TOC: http://www.marketresearchreports.biz/analysis-details/global-dental-market-report-2013-edition
The main drivers of the global dental market include low dental implant penetration rates and the increasing elderly population. Global economic development and increasing consumer income are other major factors that are bolstering the dental market. Ongoing mergers and acquisitions, increasing prevalence of CAD/CAM technology and increasing share of emerging markets, are the significant trends observed in the dental market.
This report analyzes the development of the "global dental market", with a focus on its segments including dental consumables and dental equipment. The major market of North America, along with emerging market of China, is discussed in the report. The major trends and drivers facilitating growth of the dental market, as well as the issues being faced by the industry, are being presented in this report. The four major players in the dental industry, Nobel Biocare, Straumann, Dentsply and Zimmer, are profiled in the report, highlighting their key financials and strategies for growth.
To Download Full Report with TOC: http://www.marketresearchreports.biz/sample/sample/186061
Table of Content
1. Overview
1.1 Dental Diseases
1.2 Dental Treatment
1.3 Dental Market Segments
2. Global Dental Market
Market Value
Key Segments
Product Categorization
Dental Regeneration Market
2.1 North American Dental Market
Market Value
Consumable Market
Equipment Market
The US
Consumable Growth
Equipment Growth
2.2 China
Market Value
Dental Implant Market
To Read More Reports With TOC: http://www.marketresearchreports.biz/analysis/186061
3. Market Dynamics
3.1 Key Trends
3.1.1 Increasing Prevalence of CAD/CAM Technology
3.1.2 Rising Share of Emerging Markets
3.1.3 Mergers and Acquisitions
3.2 Growth Drivers
3.2.1 Rise in Aging Demographics
3.2.2 Global Economic Growth
3.2.3 Low Dental Implant Penetration Rate
4. Competitive Landscape
Implant Market Share
Implant Growth by Company
4.1 North America
Consumable Market Share
Consumable Growth by Company
Equipment Market Share
About Us:
MarketResearchReports.Biz is the most comprehensive collection of market research reports. MarketResearchReports.Biz services are specially designed to save time and money for our clients. We are a one stop solution for all your research needs, our main offerings are syndicated research reports, custom research, subscription access and consulting services. We serve all sizes and types of companies spanning across various industries.
Contact US:
Office: United States
State Tower
90 State Street, Suite 700
Albany, NY 12207
United States
Toll Free: 866-997-4948
Tel: +1-518-618-1030
E: sales(at)marketresearchreports(dot)biz
Site: http://www.marketresearchreports.biz/
To Find out More Reports Under the Dental Devices Market Research Reports: http://www.marketresearchreports.biz/category/60