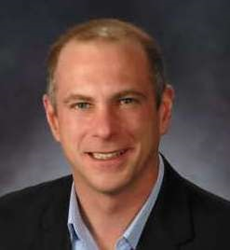 San Diego, CA (PRWEB) May 11, 2014
OneTrust Home Loans and OneTrust Senior Lending, mortgage banker of San Diego, California announced today the hiring of Tim Hattan as Regional Vice President for the Pacific Northwest. Mr. Hattan has more than 15 years' experience in mortgage lending and is also a committee member of the Residential Committee under the Oregon Mortgage Bankers Association. Tim has held many management positions throughout his career, most recently as VP/District Manager - Oregon and SW Washington at Eagle Home Mortgage, Regional Sales Manager at Eagle Home Mortgage, and as a Branch Manager/Senior Loan Officer with Evergreen Home Loans. He also was recognized as a Co-Leader at Eagle Home Mortgage implementing a cultural change that resulted in earning an Oregonian's Top Workplace award.
"I am excited to join OneTrust Home Loans; its accomplishments ring true through the sincere relationship and connection it has with its customers and business partners. I have been impressed with the customer experience the company provides, its cutting-edge technology, and how the executive management team is truly engaged and in tune with the input and experience of its customers and employees," states Mr. Hattan.
Tim will be responsible for expanding OneTrust's footprint throughout the Northwest with an initial emphasis on the state of Oregon. His goal is talent acquisition and leveraging key strategic resources and networks of strategic broker and business referral partners. Daily responsibilities will include implementation of strategic initiatives throughout the Northwest, regional pipeline management, employee development, performance maximization, business growth, and empowering human capital to excel.
"Tim has many years of experience in increasingly responsible roles within the mortgage business. We are delighted to welcome him to the OneTrust team as we continually sharpen our focus on helping our customers and clients reach homeownership on a widening footprint as we deliver on value to our investors. Tim is an intricate part to our Company's continued success," says Josh Erskine, CEO of OneTrust home Loans and OneTrust Senior Lending.
***
About OneTrust Home Loans and OneTrust Senior Lending
OneTrust Home Loans is a direct lender and servicer with sales and operations across the country. OneTrust Home Loans provides an array of product options including conventional, FHA, VA, USDA, jumbo, resort lending, and foreign national loan options. OneTrust Home Loans is focused on strategic national growth without compromising its market niche of fast and efficient loan closings and being a home-buying resource for consumers from their search for that special home through closing. OneTrust Senior Lending exclusively offers reverse mortgage products to Seniors 62 and over who need access to their home equity while maintaining homeownership. The company's senior management team has years of experience in successful loan closings. OneTrust Home Loans and OneTrust Senior Lending emphasize customer service as evidenced by their tagline, Service is everything! For additional information please visit http://www.OneTrustHomeLoans.com and http://www.OneTrustSeniorLending.com.