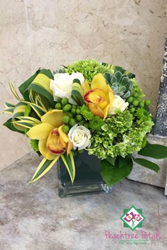 Atlanta, GA (PRWEB) May 09, 2014
Peachtree Petals, a recognized leading Atlanta florist specializing in premium floral arrangements and wedding floral services, announces it will be open Sunday for Mother's Day. The florist makes the announcement to market its floral arrangements for Mother's Day, expand its current customer base, and increase online sales. Peachtree Petals strives to be the best choice in high-quality and custom-designed floral arrangements in the Atlanta and Metro-Atlanta area.
Peachtree Petals is promoting being open Sunday on Mother's Day on the home page of its comprehensive website. Customers will have the option to pick up their Mother's Day flowers or have their floral arrangement delivered the same day. With the ability to provide its own deliveries, Peachtree Petals can meet the volume of customer demand for Mother's Day bouquets and assorted gifts this Sunday.
Customers can pick up their Mother's Day flowers on Sunday from the Peachtree Petals floral and gift shop also. The shop is located within the downtown area at 1450 West Peachtree Street, 2nd Floor, Atlanta, Georgia. The floral and gift shop is easily accessible and full of a wide range of Mother's Day gifts, including premium Godiva chocolates, plush teddy bear, Mother's Day mylar balloons, and much more. Its operating hours for the week of Mother's Day will be Monday through Saturday from 8:00am to 5:00pm and Sunday from 8:00am to 1:00pm.
Peachtree Petals is a well-known leader of superior floral arrangements and a recognized Master Florist nationwide. For the best flowers for Mother's Day, Peachtree Petals is able to meet all of your floral needs. Based in Atlanta, Georgia, Peachtree Petals services a growing list of clients, including company floral subscriptions and weekly floral services. The company offers a simple approach to the floral industry, most notably, same-day delivery of all their floral arrangements in the Atlanta and Metro-Atlanta area.