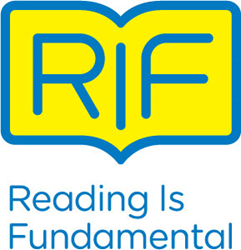 Indianapolis, IN (PRWEB) May 19, 2014
Reading Is Fundamental (RIF), the largest literacy organization in the U.S., and USA Funds have partnered to bring free books to over 1,000 students in five Indianapolis schools over the course of a year. The program will provide each student with seven books. Ultimately, the project aims to create systemic change in the literacy culture for young students throughout schools in Indianapolis.
"Reading can open new worlds and a host of future opportunities to young people," said William D. Hansen, USA Funds President and CEO. "These may be the only books many of these students own, so we're delighted to partner with Reading Is Fundamental to bring this program to Indianapolis."
"USA Funds does invaluable work related to student success in higher education," said President and CEO of RIF, Carol H. Rasco. "We are grateful for their support in this project – books are the most basic tool for learning. They inspire children to dream big and achieve their full potential."
The schools included in the first year of the initiative are Flanner House Charter, Lew Wallace, George H. Fisher, Francis Scott Key, and William McKinley Elementary, which hosted a launch event for the partnership on Wednesday, May 14. Children's author Kelly Starling Lyons made a special presentation to 80 third graders based on her most recent book, Tea Cakes for Tosh, part of RIF's 2014 Multicultural Book Collection (http://www.rif.org/mbc).
About Reading Is Fundamental:
Reading Is Fundamental (RIF) delivers free books and literacy resources to children and families in underserved communities in the United States. By giving children the opportunity to own a book, RIF inspires them to become lifelong readers and achieve their full potential. As the nation's largest children's literacy nonprofit, RIF has placed 410 million books in the hands of more than 39 million children since it was established in 1966. Learn more and help provide books to kids who need them most, visit http://www.RIF.org.
About USA Funds:
USA Funds is a nonprofit corporation that works to enhance postsecondary education preparedness, access and success by providing and supporting financial and other valued services. USA Funds provides philanthropic support, products and services that promote postsecondary education attainment leading to productive and rewarding careers for students. For more information, visit http://www.usafunds.org.