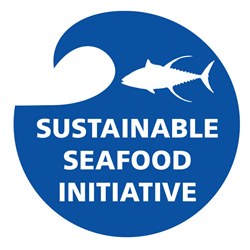 Charleston, S.C. (PRWEB) May 08, 2014
Celebrate sustainable seafood at one of Charleston's hot new restaurants, Edmund's Oast, at the next Sustainable Seafood Dinner taking place May 19, 2014 at 6 p.m. This unique dinner, held on Edmund's Oast's outside patio, will feature six courses expertly prepared by Executive Chef Andy Henderson. Each course will highlight sustainable seafood along with fresh ingredients sourced locally.
Offerings include:

Flounder Crudo, favas, mint, pine nuts, chili, vacca rosso paired with Edmund's Oast Gilded
Clams and fennel, Carolina Gold Rice, grilled croutons paired with a Bubbly-Absinthe, lemon, Avinyo Cava cocktail
Butter poached crab and shrimp, sugar snaps, melted spring onions, poached carrots, nasturtium paired with Massican Gemina Chardonnay
Slow baked grouper, grilled squid, confit tomatoes, white beans, brood, squash, basil paired with Dupont Monk's Stout
Soft shell crab, spring onion consommé, turnip puree, burnt lemon, watermelon radish paired with Copain Rose
Strawberries and Panna cotta paired with a Tiki-rum, banana liquer, lime cocktail
Edmund's Oast opened in February 2014 and is housed in a timber-framed 6,000 square-foot warehouse with an outside patio and a lively open kitchen. The restaurant features seasonally inspired plates, more than 40 beers on tap, and an extensive wine and cocktail list sure to please any diner. The South Carolina Aquarium's Sustainable Seafood Initiative program coordinator Shelley Dearhart will be present to share information with guests about sustainable seafood best practices and how to make wise choices when eating out and at home.
The six-course dinner begins at 6 p.m. and is $95 per person plus tax and gratuity, $135 per person with beverage pairings plus tax and gratuity. Ten percent of the proceeds will be donated to the South Carolina Aquarium Sustainable Seafood Initiative. Space is limited and reservations are required. For reservations, contact Edmund's Oast at (843) 727-1145 or visit edmundsoast.com.
For all media inquiries, please contact Kate Dittloff at (843) 579-8660 or kdittloff(at)scaquarium(dot)org.
About the Sustainable Seafood Initiative:
Designed to promote the use of local and sustainable seafood in South Carolina's restaurants, the Sustainable Seafood Initiative helps ensure that consumers have fish for the future by teaching our partner chefs about sustainable and local seafood, assessing their menus, and encouraging consumers to dine at our partner restaurants. The Sustainable Seafood Initiative is guided by an interdisciplinary and diverse Steering Committee ensuring that the program pragmatically balances the needs of the environment with the world population's need for seafood. We believe that we can lessen the impact we have on the oceans by making wise seafood choices and encouraging improvement of fishing and fish-farming methods.
About Edmund's Oast:
Edmund's Oast is a serious restaurant with an onsite brewery. With 48 beverages on tap, it is a place to order artisanal, uncommonly found beers alongside locally made sodas, spiked punches and wine. Edmund's Oast is a great place to dine with a menu that features seasonally inspired plates and dishes by the talents of Chef Andy Henderson and his culinary team. Edmund's Oast is a brewery and a somewhere Beverage Director Cam Read is developing beers that are inventive and feature ingredients not often found. This is also carried over with Jayce McConnell's cocktail menu which is rich and inventive. Edmund's Oast is a cozy restaurant that offers an expansive bar, communal tables and a chef's counter where dinners can sit and catch all the action. Owners Scott Shor and Rich Carley had a vision to open something different—a place they would want to spend their time. That is what you will find at Edmund's Oast.
About the South Carolina Aquarium:
The South Carolina Aquarium, Charleston's most-visited attraction, features thousands of amazing aquatic animals from river otters and sharks to loggerhead turtles in more than 50 exhibits representing the rich biodiversity of South Carolina from the mountains to the sea. Dedicated to promoting education and conservation, the Aquarium also presents fabulous views of Charleston harbor and interactive exhibits and programs for visitors of all ages.
The South Carolina Aquarium, a 501(c)(3) not-for-profit organization and is open Daily from 9 a.m. to 6 p.m. (last ticket sold at 5 p.m.). The Aquarium is closed Thanksgiving Day, half day Dec. 24 (open 9 a.m. to 1 p.m.) and Dec. 25. Admission prices are: Toddler's (0-3) free; Youth (4-12) $14.95; Adults (13+) $24.95. The Aquarium plus the 4-D Theater experience is free for Toddlers, $19.95 for Children, $29.95 for Adults. The 4-D Theater experience only is $6.95 for Children and Adults and Free for Members. Military, senior, college and group discounts are available. For more information call 843-720-1990 or visit scaquarium.org. Memberships are available by calling 843-577-FISH.
###