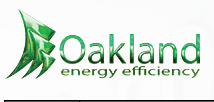 "Ultimately, this will ensure that customer service and support remains our number one priority for those looking to install a renowned air conditioning system."
(PRWEB UK) 9 May 2014
Air conditioning specialists, Oakland Group, are pleased to reveal they are now an approved top tier distributor of Daikin D1 and Airius air conditioning systems within the UK.
The new partnerships are designed to build long term relationships and help customers who are in the market seeking installation of reliable and efficient air conditioning systems and energy saving environmental equipment.
The Daikin D1 standard ensures that Oakland Group can now offer Daikin Systems with a 5-year warranty along with full design, technical, and maintenance assistance – allowing both the installation and support process to be as smooth as possible for their customers.
To further strengthen business connections, the company has also become a top tier distributor for Airius destratification fans.
Oakland have always been air circulation specialists but now offer these truly innovative Airius destratification fans, helping companies of all sizes to make reductions in their energy usage and carbon emissions; the partnership marks a significant step towards giving Oakland clients easy access to low cost energy savings.
The Airius destratification system recently won the coveted 'Innovation In Environmental Technology' award at the Environment & Energy Awards 2014, reinforcing the companies prowess within the industry.
In both instances of collaboration, customers can feel assured that they are dealing with an approved and established air conditioning distributor who works with a range of renowned brands.
Steven Newell, Director at Oakland Group, commented on the impact of the new partnerships:
"We're extremely proud to become a top tier distributor for both Airius and Daikin products. As a specialist in the industry, we understand the importance of broadening your business connections."
"With the new collaborations, we're moving in the right direction and we'll now be more involved with all aspects of a project associated with the respective companies - including installation and design."
"Ultimately, this will ensure that customer service and support remains our number one priority for those looking to install a renowned air conditioning system."
For extensive details on the brand new partnership, please visit the Oakland Group blog or the company's website: http://www.oaklandgroup.com.
About Oakland Group
Based in Worcester in the West Midlands, Oakland have offered a nationwide service since 1986; providing building management services including HVAC maintenance, air conditioning installations/repairs and trend controls throughout the United Kingdom. They are also specialists in providing heat pumps and boilers for commercial buildings.