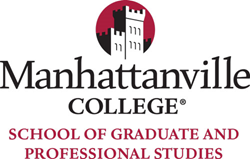 Purchase, NY (PRWEB) May 12, 2014
This June, Manhattanville College's School of Graduate and Professional Studies (GPS) will host a series of on-campus professional development workshops, focusing on women's leadership (June 3), Myers-Briggs personality type indication (June 10), and resilient leadership (June 18). The Human Resources and Organizational Effectiveness Professional Development Workshop Series is the fourth event in celebration of GPS' 20th anniversary.
The first of three workshops, "Lead In: Balanced Leadership for Women," is an integrative program specifically designed for female leaders and women emerging in the corporate environment. The June 3 workshop will help define enhanced methods of leading, working, and contributing more holistically in the workplace. By the end of the program, participants will be able to determine a clear leadership style, develop a disciplined approach to innovative and critical thinking, demonstrate ways to sustain results with greater impact and purpose, and learn how to lead through continued change and evolution. The workshop will be facilitated by Trish Kyle, a strategic organizational development and culture specialist and management consultant, Pat Drew, an executive leadership coach, and Barbara Garber, a leadership coach, career counselor and management consultant.
The second workshop, "Understanding Type and Type under Stress: A Myers-Briggs Workshop," is dedicated to understanding one's "Type," "Type Preferences" and how one's Type experiences and responds to stress. Participants will learn to identify their Type and how to best use those characteristics to their advantage. The session facilitator is human resources practitioner and adjunct Manhattanville College professor Dr. Richard Montanaro.
The final workshop, "Introduction to Resilient Leadership," is an innovative and powerful approach to leadership effectiveness based on the acclaimed book "Resilient Leadership" by Robert Duggan and James Moyer. The workshop will introduce participants to a unique approach to cultivating resilience, both in leaders and in the organizations they lead. Topics will include developing a non-reactive, calming presence; the importance of positioning oneself in "triangles" in a way that prevents burnout; and skilful ways to calm the reactivity in the organizational systems of which participants are part of. Co-author Jim Moyer and presenter Heather Jelks, president of Nautilus Coaching & Consulting, LLC, will offer practical content using experiential and interactive approaches that include taking a Resilient Leadership Self-Assessment®.
The June 3 and June 10 workshops will run from 9:00 a.m. to 4:30 p.m. Both workshops, which include lunch, are $375 per person. The June 18 workshop will run from 8:30 a.m. to 5:00 p.m. and costs $575, which also includes lunch. Maximum capacity will be capped at 30 participants due to the experiential nature of each workshop. All workshops will be held at Manhattanville College Reid Castle, 2900 Purchase Street, Purchase, N.Y. To register, visit https://community.mville.edu/gps. For more information, call 914-323-5413 or email GPSevents (at) mville (dot) edu.
About The School of Graduate and Professional Studies at Manhattanville College:
For two decades, The School of Graduate and Professional Studies has helped prepare today's professionals for tomorrow's business. Instructors are seasoned experts holding senior positions at major companies such as Morgan Stanley, Major League Baseball, Pitney Bowes, Verizon, ABS Sports, and Associated Press.
Originally established as Adult and Continuing Education, GPS evolved in 1993 with the launch of the Masters of Science degree in Organizational Management and Human Resources Development.
Today, the school offers six Master's degrees, including, Business Leadership, Finance, Human Resource Management and Organizational Effectiveness, International Management, Marketing Communication Management and Sport Business Management. GPS also offers Advanced Certificates in Business Leadership, Finance, Human Resource Management, and Marketing Communication Management as well as three accelerated Bachelor's degree programs for adult learners.