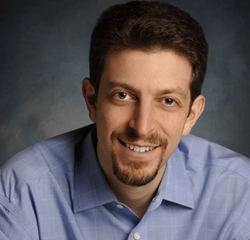 It is time to take back the truth.
Las Vegas, NV (PRWEB) May 08, 2014
This week TEDx released a video featuring SavvyRoo.com cofounder Noah Blumenthal discussing the challenge of seeking facts in the age of arguetainment. "News today is like a reality TV parody of what it is supposed to be," Blumenthal said. "It's as though 20 years ago our news was taken over by the World Wrestling Federation. It's not real. It's just a paid performance." Blumenthal's 12-minute talk calls out the news industry for valuing slick debating tactics over building informed discussion.
The TEDx event and subsequent video come approximately one year after Blumenthal and cofounder Steve Ostermiller launched SavvyRoo.com, a social media website for sharing facts and data. "Rhetoric, blame and winning the debate are valued over truth," Blumenthal said of our current news and media culture. "To get past the age of arguetainment we need to consume less rhetoric and more facts."
In prepping for the TEDx event Blumenthal googled the word "newscasters" only to find that 3 of the top 5 results were lists of newscasters that were hot or sexy or went insane during their broadcasts. "This divisive, sensational news amps up our emotions," said Blumenthal. "It stops us from being able to hear or consider new information. We need to find sources of news that value evidence over rhetoric if we are to have any hope of finding common ground as a society."
SavvyRoo was founded after Blumenthal's own frustrating personal experience with, "hot sexy news." Living 50 miles from the Newtown tragedy, members of his community who were overwhelmed by the images and 24-hour scare-coverage on the news demanded gun lockers and bulletproof glass in the schools as protection for their kids. After extensive searching Blumenthal uncovered the data that fewer than 20 kids are killed on average each year from school shootings while over 1800 die from suicide.
"If we really want to save our kids," Blumenthal said, "we would invest in mental health and suicide prevention. Especially when you consider that mental imbalance, including depression and suicidal thinking, is one of the leading causes of mass shootings. So by seeking to save the 1800 lives lost to suicide, we might give ourselves the best possible chance of saving the 20 lost to school shootings."
The vision for SavvyRoo was to create a platform for fact and data-based news, discussion and debate. Now one year later Blumenthal's TEDx talk shows why finding facts is more important than ever.