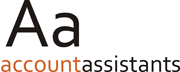 4.2% or $9.6 billion is lost in revenue management. Account Assistants historically resolves 77% of this lost revenue.
Champlin, MN (PRWEB) May 14, 2014
Account Assistants provides a solution that brings accounts current while retaining goodwill with overdue clients. For a low flat fee, they will contact late accounts in any company name using excellent knowledge of advertising and branding. They will reference client documentation and hold customers to contract terms using an approach that is firm but positive. They will then provide detailed reports on correspondence as they strive to keep customers active and invoices paid on time. For accounts that are more than 60 days past due Account Assistants will work on a contingency bases were there is no up-front fee and will receive a manageable percentage of the revenue that is recovered.
Plunkett Research reports that total U.S. ad spending for 2013 was $171.7 billion. An adjacent industry -- creative, web and marketing -- saw another $42 billion spent, according to a 2013 First Research report. Account Assistants' internal reports estimates in 2013 the combined industries lost 4.2% of net revenue, or $9.6 billion, due in part to ineffective revenue management and the dissatisfaction or misunderstanding between media servicers and the customer. Account Assistants believes advertising and media companies should be holding on to more of their projected revenue.
Revenues in the Billions
Google is a $59.8 billion online advertising network. Google AdWords, a Pay-Per-Click (PPC) advertising service, is quickly becoming the standard for today's online promotion. You simply enter a valid credit card, set a budget, and run expenses on your account. An SEC report shows the Google AdWords Program makes up 92% of the $59.8 billion in gross revenue. In 2013, their Accounts Receivable was $1.3 billion, or 8% of net revenue.
The $6.95 Billion Global Communications company Publicis Groupe, recognizable by its ads for McDonalds and Lexus, shows annual revenue of $6.95 billion and overdue receivables exceeding 30 days past due of $638 million, or 9.6% of revenue in their annual report. Communication specialist Publicis Groupe shares risk with a company because of its experience and outstanding track record, but it is often still exposed. An advertiser or marketer is only partially responsible for the success of an initiative and the advertiser or marketer should not have to float the bill in this manner. Because of this, many communication companies are now demanding payment in full and up front.
"With strong accounts receivable policies up to 97% of this revenue can be resolved, but often times less than 70% is realized," says Brent Anderson, Senior Vice President at Account Assistants. "Media and advertising companies simply wait too long or don't use account resolution specialists to resolve agreements."
Follow-up and education is a trend that is occurring more and more often in the advertising and media industry. Google provides tools and resources in AdWords on how to maximize the use of its network. Many companies are outsourcing to customer service and call centers, or developing in-house follow-up policies that educate customers on the expectations when using media and advertising to promote their businesses. Usually, when an invoice is not paid, companies enlist collection agencies; however, inexperienced debt collection companies can damage both media service and customer reputation.
There are now companies offering specialized back office support for online advertising, PR, Media, Marketing and Design Services. Anderson shows recovery reports where invoices are forwarded to Account Assistants that are 45 days past due and 77% of lost revenue had been resolved by communicating the terms of the agreements. Account Assistants effectively re-articulates the value of the advertising or media service to customers while it resolves the debt.
Anderson believes another reason for unpaid bills in the industry is the prevalence of automation. Non-paid accounts are closed without proper attention and a bill is forwarded to an inexperienced collection agency. "There should be a cordial and educational call before or immediately after the account is suspended for non-payment to secure lost revenue," Anderson continues. "Accounts receivable managers will typically avoid conflict when there is a concern. Media companies are hopeful the results of their marketing initiative will help resolve the billing issue but good communication is the best approach".
For more information, visit Account Assistants online at http://www.accountassistants.com