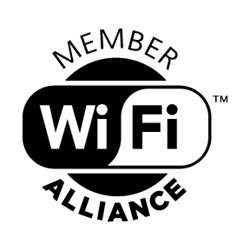 "Powered by Intelligraphics" makes it easy to add the power of Wi-Fi to your product.
Richardson, TX (PRWEB) May 08, 2014
"Wi-Fi Alliance members come from all over the world with a vision of seamless connectivity," said Kelly Davis-Felner, Vice President of Marketing. "We encourage companies like Intelligraphics to collaborate in our organization to drive new technologies and applications."
"Intelligraphics is delighted to renew its Wi-Fi Alliance membership. By attaining Wi-Fi certification, Intelligraphics ensures that its products have the highest degree of reliability and interoperability," said Scott Lawson, CEO of Intelligraphics.
Today, Wi-Fi is in 25 percent of homes around the world. Wi-Fi adoption continues to grow, and the common vision of seamless connectivity continues to drive the collaboration of its members. Nearly 600 Wi-Fi Alliance member companies from dozens of countries take part in a highly-effective organization, driving new technologies and applications and certifying thousands of Wi-Fi products each year. Wi-Fi CERTIFIED™ is an internationally-recognized seal of approval for products indicating that they have met industry-agreed standards for interoperability, security, and a range of application specific protocols.
About Intelligraphics
Intelligraphics provides Wi-Fi device driver and firmware connectivity solutions that power the most technically challenging and demanding applications such as:

Reliable, robust, secure, fast-roaming connectivity solutions for enterprise mobile devices
Wi-Fi sniffer solutions for surveillance, business intelligence, customer engagement and real-time tracking
Internet of Everything (IoE) solutions across all major embedded processors and operating systems
Point-to-Point and Point-to-Multipoint wireless networks
On demand multi-user high speed video streaming solutions
Off the shelf Wi-Fi device drivers for a wide range of processors and operating systems.
Additional information about Intelligraphics is available at http://www.Intelligraphics.com.
Scott Lawson
Scott.Lawson(at)Intelligraphics(dot)com
1651 N. Collins Blvd.
Suite 260
Richardson, TX 75080
Ph: 469-951-8911