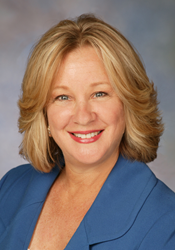 Starting a business is not for the feint of heart nor for those committed only when convenient.
Orlando, FL (PRWEB) May 10, 2014
According to the Kauffman Index of Entrepreneurial Activity released on April 9, 2014, as the U.S. economy is recovering and adding jobs, "opportunity" entrepreneurship—entrepreneurs who start businesses because they can't find jobs—is slowing declining. Linda Barnby, founder of The National Association of Entrepreneurs, discusses the impact on small business, and some of the current issues facing entrepreneurs and small business owners today. Among her insights, she identifies the one big mistake small business owners make that could cost them their business, the trend she's observed in social media marketing, and the number one marketing technique business owners should use if they want to land more clients.
Q. First, let's define "small business?" When people think of small business in America and discuss issues like the Affordable Care Act and minimum wage, they often discuss the impact on small businesses. But what is the average size of the small business of NAE membership?
A. "Small business" can have widely different meanings depending on the context. The Small Business Administration has complicated guidelines categorizing businesses as "small" for their purpose in helping businesses with certain annual revenues, typically in the millions, grow. The National Association of Entrepreneurs is made up primarily of sole proprietor and mom-and-pop businesses, an underserved demographic.
Q. Given the reported downturn in small business start-up activity, what will be the impact on business owners who do choose to start a business in 2014?
A. The trend of slightly fewer people starting businesses will have little to no impact on individuals starting a new business in 2014. Those who choose to return to Corporate America simply have not been bitten by the entrepreneurial bug. They were never "all in." Starting a business is not for the feint of heart nor for those committed only when convenient.
Q. What are some of the most significant challenges facing entrepreneurs and small businesses owners today?
A. What I hear most often from entrepreneurs and business owners is that marketing and branding is their number one concern. However, the most significant challenges facing entrepreneurs and business owners go much deeper than that. Before marketing, before branding, they really need to have a firm grasp on their own vision and mission. What really differentiates their business from others? Then they need a plan for how to communicate that to their target audience.
Once that's in place, then comes the hard part: efficient time management, delegation, training of competent employees, scaling the business. Many small business owners stop at the first step. That's the biggest mistake small business owners make. Ultimately, if a business owner doesn't rise to the challenge to articulate his or her vision as an executable plan and then follow through consistently and persistently on all the other steps, then he or she will always struggle to succeed.
Q. Princeton researchers predict Facebook will lose 80% of its users by 2017. What are NAE members saying about Facebook and other social media? Are they embracing it as a marketing tool, and are they getting results from it and other social media?
A. Based on anecdotal evidence of members, Facebook appears to be alive and well. However, there is a limit. The value of social media, particularly Facebook, may be overstated and overblown. For entrepreneurs pulled in so many directions, social media marketing can be a huge challenge. It takes time and effort. So many entrepreneurs who try to muddle through it without a real plan, and, of course, they don't have much success that way, so they get overwhelmed with it.
The key to mastering social media as an effective marketing tool, as with anything in business, is to have a plan, and to work the plan. And to delegate. Too many times small business owners try to become experts in every thing—maybe to save money or just because entrepreneurs, by nature, are do-it-yourselfers. To be successful, though, to really grow a sustainable business, one must learn to delegate to others everything that is not directly related to generating revenue. There are people who are experts in social media marketing; it is their job to stay up on the latest trends and platforms. Why try to take that instead of focusing on higher priorities?
Q. What is the number one way small business owners can quickly get in front of ideal clients and grow their businesses?
A. Direct mail marketing. It's got to be done right, of course, but direct mail marketing is still one of the best ways for businesses to get in front of their customers. First, because everyone else is on the Internet and in overcrowded e-mail boxes, so if a business is landing on their potential client's kitchen counter week after week, they are going to get noticed. The key is repetition, and it's something tangible, something customers can hold in their hands. Second, direct mail has the advantage of being highly targeted, getting that message in the hands of an exact demographic. Third, a business can reach thousands upon thousands of people. Leading marketing experts like Dan Kennedy agree, even in this age of advanced technology, a business owner still can't beat direct mail for effectiveness.
Q. With so many networking organizations out there, what was the inspiration for forming the NAE?
A. The National Association of Entrepreneurs is designed for entrepreneurs and business owners who have a desire to grow a business and wish to connect with like-minded people. As a business owner, entrepreneur and investor myself, I spent many years seeking a particular type of networking organization, one where I could connect with others who were dealing with some of the same challenges I faced in my businesses. When I couldn't find exactly what I was seeking, I did what entrepreneurs do: I created it.