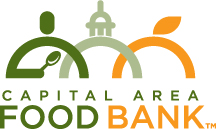 Washington, DC (PRWEB) May 10, 2014
What: As part of the team's continuing efforts to support communities around the D.C. area, Washington Mystics players will volunteer at the Capital Area Food Bank's Northeast Washington facility on Monday, May 12.
Who: The entire Mystics team will join CAFB President and CEO Nancy Roman, as well as food bank staff, to help pack bags for the Weekend Bag Program. The service provides bags of healthy groceries to 2,000 children weekly when they do not have access to school meals on the weekend.
When: Monday, May 12, 2014
10 -11 AM
Where: Capital Area Food Bank
Volunteer Lounge
4900 Puerto Rico Ave., NE
Washington, DC 20017
Why: Nearly 700,000 residents in the Washington metro area are struggling with hunger, including 200,000 children. According to a study by the Capital Area Food Bank and Feeding America, hunger in the Washington metro area has increased in the last several years by over 25 percent. The Capital Area Food Bank, a member of Feeding America, is the Washington metro area's largest nonprofit food and nutrition education resource. To learn more, go to http://www.capitalareafoodbank.org/.
Visuals: Washington Mystics Players sorting and packing food in the food distribution center.