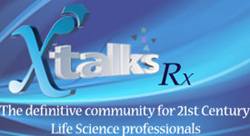 Toronto, Canada (PRWEB) May 09, 2014
Next generation sequencing (NGS) has posed new challenges and opportunities in cancer treatment and drug development. NGS has allowed clinicians and researchers to identify variants in cancer that may be predictive of response and resistance to oncology drugs. However, NGS outputs are typically large & complex datasets that are often difficult to interpret.
The speakers, Dr. Sarah Bacus, Senior VP and Chief Scientific Officer, Translational R&D Oncology, Quintiles, and Jeff Fitzgerald, Director, Personalized Medicine Integration, EA | Quintiles, will describe:

The analysis of NGS data generated using a targeted cancer sequencing panel from a multi-sample cohort of patients
How this data has led to new insights into drug resistance and response in a specific breast cancer subtype
Particular emphasis will be placed on contextualization of variants with respect to biological pathways.
By attending this webinar, the audience can expect to gain insights into translational approaches that may be used to understand the biological implications of genomic variants and their interaction with drug response.
This webinar is part of a 5-part series on Genomics Know-How®. To register for this session or learn more about the series visit: Genomic-Know-How.
Xtalks, powered by Honeycomb Worldwide Inc., is a leading provider of educational webinars to the global Life Sciences community. Every year thousands of industry practitioners (from pharmaceutical & biotech companies, private & academic research institutions, healthcare centers, etc.) turn to Xtalks for access to quality content. Xtalks helps Life Science professionals stay current with industry developments, trends and regulations. Xtalks webinars also provide perspectives on key issues from top industry thought leaders and service providers.
To learn more about Xtalks visit http://xtalks.com.
For information about hosting a webinar, visit http://xtalks.com/sponsorship.ashx.
Contact:
Michelle Tran
Tel: +1 (416) 977-6555 ext 284
Email: mtran(at)xtalks(dot)com