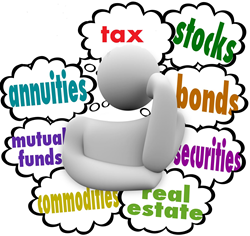 Those of us in the financial services, wealth management and investment markets have a duty of care to help individuals make provisions for their financial security
(PRWEB UK) 12 May 2014
"If the pension reforms announced by the Chancellor enable pensioners to draw down their entire fund on the maturity of their pension policy - what hope do they have of being able to provide for themselves on retirement?"
Not only do individuals need to be aware of the tax implications of full drawdowns, the flat rate (single-tier) state pension coming into effect from 2016 will also affect how much money pensioners will have to live on. "According to the association of British Insurers with the average person's pension fund, currently around £36,800, would only equate to an annual annuity income of just £2,238 per year, which would barely enable them to fill a car with fuel every month," warns Aaron.
"Those of us in the financial services, wealth management and investment markets have a duty of care to help individuals make provisions for their financial security, not just so they can enjoy their retirement but for the unknown eventualities that many of us will face as we get older."
Asset Enterprise Partnership is a Suffolk based property investment agency whose aim is to help individuals use existing assets, such as savings or ISAs, property equity or pension funds to purchase other income generating bricks and mortar assets.
"Our portfolio enables our clients to invest in commercial properties such as luxury hotel and spa resorts, student accommodation and social housing projects that offer assured fixed term returns at higher preferential rates than are currently being offered through banks and other financial institutions. However, our ethos is to help our clients build a more secure financial future with an asset based purchase that can also form part of our client's estate," says Aaron. This last point is particularly valid, as many annuity policies become obsolete on death, meaning any remaining funds from the converted pension fund to the annuity will be absorbed by the annuity provider.
Asset Enterprise Partnership offers clients a choice of asset based investments on its varied portfolio of developments, in partnership with UK based developers, on unencumbered land and in many cases, in already commercially operating businesses.
For more information visit http://www.assetenterprise.org