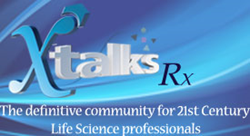 Toronto, Canada (PRWEB) May 12, 2014
The first anniversary is approaching for European regulations for mandatory reporting of serious adverse events temporally related to cosmetic use. Reporting of these events is often complicated by a product's status as drug in one region, but a cosmetic in other regions. This webinar focuses on tips and best practices for navigating through the complex regulatory landscape of cosmetic adverse event reporting. All new regulations impact resource allocation and prompt changes in workflow.
Using a case vignette, keynote speaker Sharon Donatucci, Vice President of Pharmacovigilance Operations at Drug Safety Alliance, Inc., will walk through reporting a serious dual status case to demonstrate an efficient and quality based workflow. Demonstrated is how dual workflows seamlessly dovetail to prepare and report the more comprehensive analysis required for cosmetic serious cases. Using a unique business and workflow process, the attendees will leave the webinar with simple but effective methods for enhancing their workflows in addition to enhancing surveillance. This can be accomplished with minimal effect on headcount.
Managing critical risks that may have significant downstream impact will also be highlighted.
For more information on this webinar or to register, visit: Cosmetovigilance – Vignette for the First Regulatory Year of EU Regulations
Xtalks, powered by Honeycomb Worldwide Inc., is a leading provider of educational webinars to the global Life Sciences community. Every year thousands of industry practitioners (from pharmaceutical & biotech companies, private & academic research institutions, healthcare centers, etc.) turn to Xtalks for access to quality content. Xtalks helps Life Science professionals stay current with industry developments, trends and regulations. Xtalks webinars also provide perspectives on key issues from top industry thought leaders and service providers.
To learn more about Xtalks visit http://xtalks.com.
For information about hosting a webinar visit http://xtalks.com/sponsorship.ashx.
Contact:
Michelle Tran
Tel: +1 (416) 977-6555 ext 284
Email: mtran(at)xtalks(dot)com