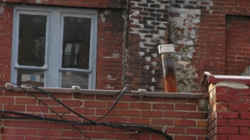 One out of every three injured children or about 34 percent required hospitalization each year after falling out of a window, the CPSC report states
New York, N.Y (PRWEB) May 09, 2014
A toddler escaped with non-life-threatening injuries after he fell from a third-story window of an apartment complex on Chrystie Street on the Lower East Side. According to an April 23 WABC News report, the child's fall was broken by a trash bin before he hit the sidewalk. The boy suffered bumps and bruises and was transported to a local hospital where he is said to be in stable condition. Based on the news account, the boy's grandmother was asleep when the incident occurred and the apartment's window out of which the child fell did not have a window guard.
Data from the U.S. Consumer Product Safety Commission (CPSC) shows that window falls result in about eight deaths and 3,300 injuries each year involving children 5 or younger. One out of every three injured children or about 34 percent required hospitalization each year after falling out of a window, the CPSC report states.
New York City's Health Code requires owners of multiple dwellings, those that have three apartment units or more, to provide, install and maintain window guards when children 10 years of age or younger live there. Tenants who do not have children may also request and receive window guards, under the law. Window guards that are approved by the city's Department of Health must be installed according to specifications in all windows including bathroom windows. The only exceptions are windows that provide access to fire escapes.
Not having window guards puts young children at significant risk of falling, said New York personal injury lawyer Kenneth A. Wilhelm. "These types of tragic incidents are almost entirely preventable. When they occur there is definitely the potential for devastating injuries including catastrophic brain injuries or other internal trauma. Such falls can even prove fatal."
Wilhelm offers the following tips to keep young children safe and prevent window falls:

Always protect your children by using window guards or window stops.
For windows on the sixth floor and below, install window guards that adults and older children can open easily in case of a fire.
Do not rely on screens to keep children from falling out of windows.
Open windows from the top instead of the bottom when possible.
Keep furniture especially cribs and toddler beds away from windows.
About the Law Offices of Kenneth A. Wilhelm
The Law Offices of Kenneth A. Wilhelm is a personal injury litigation firm with an unwavering dedication to its clients. With more than 42 years of experience, our firm strives to obtain the best compensation for those who have been injured or those who have lost a loved one due to an accident or by someone else's negligence. We handle cases dealing with personal injury, medical malpractice, wrongful death, train accidents, workers' compensation, dental malpractice, motor vehicle accidents, pedestrian accidents, rape, paralysis, comas, seizures, false arrest, lead poisoning, trips and slips and falls, falls on sidewalks or stairs, elevator accidents, construction accidents, building collapses and explosions, Erb's palsy, cerebral palsy, brain damage, blindness, hearing loss, dog bite cases, fire and smoke inhalation accidents, bicycle accidents, falls from windows or scaffolds, food poisoning injuries, carbon monoxide accidents, and many other types of accidents and injuries.
Please contact our New York personal injury attorneys TOLL FREE 24 hours a day, 7 days a week at 1-800-WORK-4-YOU (1-800-967-5496). WE CAN EVEN COME TO YOU. There is no attorneys' fee unless we recover money for you. We can also help with personal injury cases in New Jersey, Connecticut, Pennsylvania, or Florida. If you have been seriously injured in any of the 50 U.S. states, please call us and we will try to help you with your case.
Other TOLL FREE phone numbers for us are:
1-800-RADIO-LAW, 1-888-WYPADEK, OR 1-800-LAS-LEYES
The Law Offices of Kenneth A. Wilhelm
445 Park Ave, 9th Floor
New York, NY 10022
(212) 545-7373
Please visit us at: http://www.WORK4YOULAW.com