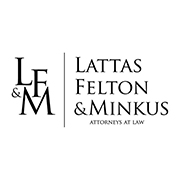 "We are extremely excited for this years golf outing. Koraes Elementary School is a big part of my life and with last years success I'm looking forward to see what we can do for them this year." Bob Lattas
Chicago, Illinois (PRWEB) May 12, 2014
Robert (Bob) Lattas, managing partner of the law firm of Lattas, Felton & Minkus has announced that they will be the lead sponsor for the 17th Annual Father Byron Golf Open, which will be held on June 26, 2014 at 9am at the Odyssey Country Club.
The Father Byron golf outing is named after Pastor Byron Papanikolau who has been Pastor of Saints Constantine and Helen Greek Orthodox church in Palos Hills, Illinois for over fifty years. All proceeds from the golf outing benefit Koraes Elementary School, also located in Palos Hills, Illinois. Sponsorships, golf registration, tickets and other information can be found here.
This event has sold out every year in the past and registration is limited to 144 golfers with a shotgun start, so make sure to sign up as quick as possible. Breakfast, lunch and dinner are also provided at the event, as well as drinks and snacks.
Koraes Elementary School has been in existence since 1908 and is one of the last remaining K-8 Greek Orthodox Parochial Schools in the nation.
Bob Lattas, who now resides in Oak Brook, was born and raised in Palos Hills and attended Koraes Elementary School. He has been a lifelong member of Saints Constantine and Helen Greek Orthodox Church and currently serves on its Parish Council and is a legal advisor for the church.