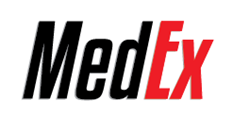 Our mission is to be the clear alternative by providing the most accurate, timely, and cost effective exclusion searches possible. -Scott Vanek, President, SJV & Associates-
Kennesaw, GA (PRWEB) May 13, 2014
SJV & Associates announced today the release of a new product suite named 'MedEx' – Medical Exclusions Searches that meet or exceed the requirements for compliance as established by the OIG.
"We've seen through our customer base the need for a new face to provide industry-leading solutions for medical compliance," said Scott Vanek, President of SJV & Associates. "We believe the market is currently underserved in this regard, and our mission is to be the clear alternative by providing the most accurate, timely, and cost effective exclusion searches possible."
The initial focus of the product suite will be for federal and state exclusions/sanctions searches to improve compliance results, while also offering license verifications and continuous monitoring. "With all of SJV's solutions we operate with the highest degree of source transparency possible," said Nick Kelland, VP of Operations & Technology. "The same degree of transparency exists with our MedEx solutions, produced through proprietary algorithms and best in class analytics, all backed by our industry-leading customer service team".
"We're able to move at the speed of business, and these new solutions will be no exception," adds Vince Brodt, Director of Sales & Marketing. "Our entire client base will have immediate access to this product suite through numerous methods, via custom integrations and through our integrations with trusted software partners in the screening industry."