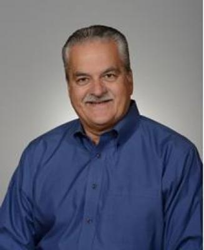 Marietta, GA (PRWEB) May 13, 2014
InfoMart, a leading background check company, announced Erich Schappeler as its new CEO. Schappeler, a highly regarded and experienced security executive, with over 30 years in the security industry, will lead in shaping and executing the organizational strategic plan.
"Erich shares our values and focus on customer service, with a strong emphasis on innovation. With his extensive experience as well as the extraordinary leadership shown throughout his career, InfoMart is now positioned to expand our services and strategic partnerships," said Tammy Cohen, founder and president of InfoMart.
Schappeler, a security insider has more than 30 years of hands-on experience in developing corporate partnerships, leading effective teams, and strategic planning and execution. During his 38- year tenure with Tyco/ADT, Schappeler was instrumental in the long term success of one of the world's largest security organizations.
Charles Esposito, InfoMart's chair, noted: "I have known Erich for over 25 years. His commitment to customers and organizational growth will drive new strategies that allow InfoMart to further enhance its position in the industry." Schappeler will take over from Esposito, recently named as InfoMart's chair.
"It is an exciting time in our history with the expansion of our executive leadership. Together, we will continue to focus on our customers and deliver the innovative solutions and services our clients need to have a successful background check program," adds Adam Townsends, COO.
Before joining InfoMart, Schappeler was responsible for the service and sales of $80-$100M in national accounts. In addition to Tyco/ADT, Schappeler has worked for Electro-Protective Corporation, Sonitrol Corporation and Hawley Corporation.
About InfoMart
InfoMart is a leading provider of background check information and services that provides businesses with the information they need to make well-informed hiring decisions. Founded in 1989, this year marks InfoMart's 25th year in business. The company is a pioneer in developing innovative technology and screening services, from criminal history searches to verifications of employment. Accredited by the National Association of Professional Background screeners (NAPBS), a designation earned by less than 10% of the industry, InfoMart has also been recognized on both Security Magazine's Security 500 and Workforce Magazine's Hot List. The company prides itself on its dedication to our customers, innovation and accurate reporting.
For more information about InfoMart, please visit http://www.infomart-usa.com or call (770) 984-2727.
# # #