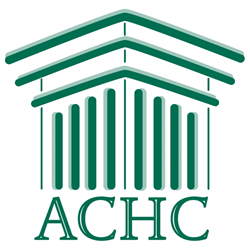 Cary, NC (PRWEB) May 19, 2014
Accreditation Commission for Health Care (ACHC) is pleased to announce a newly-formed partnership with the Community Specialty Pharmacy Network (CSPN). The partnership between the two organizations allows CSPN to provide specialty pharmacies with educational support for ACHC accreditation. In turn, ACHC will offer CSPN members special pricing for their nationally-recognized pharmacy accreditation and certification programs.
"Here at CSPN, we very much value the ACHC relationship," said Nick Calla, Vice President of Industry Relations at CSPN. "As we all know, accreditation is very important in the development of a specialty pharmacy. Our alignment with ACHC will help the pharmacies in our network achieve that goal."
The Community Specialty Pharmacy Network is the nation's eighth largest provider of specialty medications and services to patients and communities across the United States. They provide superior patient care, disease therapy management, and support patient access to the appropriate medications at the least cost through coordination and investigation of patient benefits and financial support programs. They also provide consistent clinical and financial management of therapeutic pharmaceuticals through a network of high-touch, accredited community specialty pharmacies.
"We are thrilled to have the opportunity to partner with such an outstanding organization," said Matt Hughes, ACHC Director of Business Development and Customer Service. "CSPN plays a significant role in the specialty pharmacy market and we believe the implementation of this partnership will enhance the ability for ACHC of offer a relevant accreditation solution and educational resources for specialty pharmacies."
Since the introduction of its pharmacy program in 1996, ACHC has grown to become a leading national accrediting organization with more than 700 pharmacies accredited in the U.S. In addition to its accreditation program, ACHC launched a compounding certification program for both Non-Sterile (ref. USP 795) and Sterile (ref. USP 797) pharmacy compounding services in 2014. Certification assesses the compounding process as defined by a specific set of standards that concentrate on the quality and consistency of medications produced. The certification program also requires evidence of continuous compliance to be submitted on an annual basis in addition to a site visit every three years.
ACHC is a not-for-profit accreditation organization that has stood as a symbol of quality and excellence since 1986. The organization has CMS Deeming Authority for Home Health, Hospice, and DMEPOS, and a Quality Management System that is certified to ISO 9001:2008. ACHC is the provider's choice for accreditation because of their personal Accreditation Advisors, relevant and realistic standards, competitive pricing, and a friendly, consultative approach to accreditation.
For more information on ACHC's accreditation programs and educational resources, or to download ACHC accreditation standards, please visit achc.org or contact them at customerservice (at) achc (dot) org or (855) 937-2242.
Visit cspnrx.com for more information about CSPN.