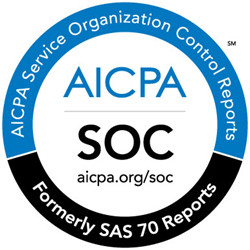 We value our relationship and involvement with the AICPA and we are honored that they are confident in our skillset to teach this class year after year
Tampa, FL (PRWEB) May 09, 2014
A-lign Managing Director Scott G. Price, CPA, CISA, CIA and Director Neil Gonsalves, CPA, CISA, CA will instruct the AICPA's SOC School, May 14 - May 16, 2014, in Durham, North Carolina.
AICPA's SOC School is designed for participants to gain a deeper understanding of Service Organization Control (SOC) Guidance, common practice issues and to obtain foundational knowledge to effectively perform engagements.
Price and Gonsalves will teach CPA practitioners how to provide best in class services related to:

The effectiveness of controls at a service organization that impact their clients internal controls over financial reporting (SOC 1).
Controls at a service organization related to information privacy, security, confidentiality, availability and processing integrity (SOC 2 and SOC 3).
Price and Gonsalves' involvement with AICPA's SOC School began in 2012 when they assisted the AICPA in developing the class curriculum and provided input on how to interpret the standards in practice.
"We value our relationship and involvement with the AICPA and we are honored that they are confident in our skillset to teach this class year after year," commented Scott Price. "Their trust in our ability to provide SOC training validates what our company's mission stands for – to be looked upon as knowledge leaders in this field."
Scott Price has performed over 1,000 SOC reviews, and holds numerous leadership roles in the Tampa Bay area and in the accounting arena. Neil Gonsalves has performed over 600 SOC reviews. Both directors have provided professional services for multiple Global 1000, Fortune 500 and regional companies during the course of their career.
About A-lign*: A-lign is a full service security and compliance solutions firm with extensive experience in providing: SOC 1: SSAE 16 Examinations, ISO 27001 Certifications, PCI DSS Assessment Services, SOC 2: AT 101 Services, FedRAMP Security Assessments, SOC 3: WebTrust/SysTrust Services, FISMA Security Assessments, HIPAA and HITECH Services, Penetration Testing and Vulnerability Assessments. A-lign is a licensed CPA firm, QSAC, accredited ISO 27001 certification body and accredited FedRAMP 3PAO.
A-lign consists of (1) Price and Associates CPAs, LLC d/b/a A-lign CPAs, and (2) A-lign Security and Compliance Services, LLC. The two companies are separate and independent legal entities that work together to service the business needs of their clients. A-lign Security and Compliance Services, LLC is not a licensed CPA firm. A-lign CPAs is not an accredited FedRAMP 3PAO, Qualified Security Assessor Company or accredited ISO 27001 Certification Body.