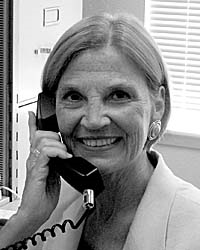 Palo Alto, CA (PRWEB) May 08, 2014
Avenidas Rose Kleiner Center, an adult day health center in Mountain View, (270 Escuela Ave.) in honor of National Nurses Week May 6-12, is thanking its nursing staff, as its two Registered Nurses, one Licensed Vocational Nurse and four Certified Nursing Assistants are key components to this daytime program for older adults, which offers activities, lunch, group exercise, speech therapy, occupational therapy and physical therapy.
"The nursing staff at the Avenidas Rose Kleiner Center is committed to providing expert care and quality assistance to aging parents, spouses and loved ones," states Avenidas Rose Kleiner Center Director Annie Zacanti. "Our nurses work hard every day to ensure that program participants are well taken care of."
RNs include Catherine Mane Gumera, Nancy Villafana and Roopa Rayadurg. LVN's include Lina Maamary, and CNAs are Mary Ann Washington, Dina Caceres and Nancy Farias.
In addition, to let more people in the community see and learn more about their services, the Center is hosting the Mountain View Chamber of Commerce from 5-7 p.m. on May 14. This event is open to the public, and costs $5 for members and $10 for non-members. There will be refreshments, socializing, live music and fun.
To learn more about the Avenidas Rose Kleiner Center, call (650) 289-5499 or visit http://www.avenidas.org/care.
About the company:
Avenidas Rose Kleiner Center is a program of the non-profit agency Avenidas. It seeks to create a community that supports and celebrates older adults and provides a wide range of support options, information and services that enable people to stay active, maintain their independence, help their aging parents or care for a spouse. Avenidas' innovative programs and compassionate staff help enrich the lives of more than 6,500 mature adults and their families each year. Avenidas serves the mid-Peninsula communities of Palo Alto, East Palo Alto, Stanford, Menlo Park, Los Altos, Los Altos Hills, Atherton, Portola Valley, Woodside and Mountain View. For more information, please visit http://www.avenidas.org.