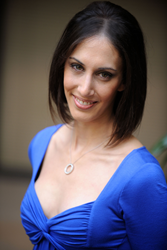 Newport Beach, CA. (PRWEB) May 13, 2014
As one of the top rhinoplasty surgeons in Orange County and the U.S., Dr. Joseph T. Cruise believes patients considering a nose job (http://orangecountycosmeticsurgery.com/nose-surgery/) should be informed about the possibility of using their health insurance benefits to help cover the cost. He explains he often finds a person has been so focused on how much he/she dislikes the way their nose looks, they haven't recognized there are airway issues as well. If a patient has health insurance, they are even more surprised to learn their surgery may be partially covered.
"I see a fair amount of cases where the patient does in fact have breathing obstruction, which insurance has covered as part of their rhinoplasty surgery, " explains Dr. Cruise.
To learn more about rhinoplasty and airway issues, please visit:
http://orangecountycosmeticsurgery.com/nose-surgery/.
Orange County rhinoplasty surgeon, Dr. Joseph T. Cruise has performed thousands of nose surgeries over his career. This expertise has provided him the opportunity to truly understand the intricate nature of rhinoplasty surgery. Dr.Cruise believes it is by far the most complex surgery of all cosmetic procedures. As part of his thorough evaluation during rhinoplasty consultations, Dr. Cruise exams the interior of the nose to determine if there are any issues present causing airway obstruction.
Health insurance companies typically provide coverage for breathing issues and trauma to the nose. Difficulty breathing is often times associated with septal deviation and/or turbinate hypertrophy. Trauma (past or present) to the nasal area leading to nasal fractures is usually covered. Either problem mentioned above can be corrected at the same time as rhinoplasty surgery. In general, health insurance will not reimburse for a cosmetic procedure such as rhinoplasty, which is strictly for aesthetic improvement. There must be an underlying problem deemed to be a medical necessity before they will consider the claim.
About Cruise Plastic Surgery:
Cruise Plastic Surgery, located in Newport Beach, Orange County, California, is one of the top plastic surgery practices in the Southern California region. The director, Dr. Joseph T. Cruise, is a fully trained, board-certified plastic surgeon specializing in facelift, breast augmentation, tummy tuck and other cosmetic surgery procedures. Dr. Cruise is also one of the region's best known surgeons for rhinoplasty (nose surgery), neck lift surgery and gynecomastia. His dedication and focus is clearly evident in the comprehensive educationally based web site he manages and the concierge-like customer service his patients receive from the entire office. Experience and predictably good results have earned him the distinction of being one of the best plastic surgeons in Orange County.