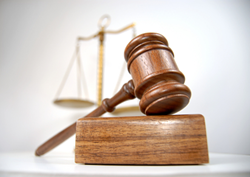 Pursuant to the order of the United States Judicial Panel on Multidistrict Litigation filed, notice is hereby given that a hearing session has been scheduled.
Commack, New York (PRWEB) May 16, 2014
AbbVie, the makers of Androgel, allegedly made a defective medical product and hiding information about the defective drug Androgel, according to a number of federal lawsuits. The Judicial Panel on MultiDistrict Litigation has scheduled a hearing session for the cases involved to consider consolidation of the Androgel litigations.
According to an April 14th order of the Panel (in Case MDL No. 1629, Document 326) Judicial Panel on Multi-district Litigation, lawsuits against AbbVie in three U.S. Federal District Courts have been scheduled for a May 29th hearing session to consider consolidation in one court (see page 4 of document 326). The order states, "The hearing session is at Everett McKinley Dirksen United States Courthouse Courtroom No. 2525, 25th Floor 219 South Dearborn Street Chicago, Illinois 60604. Oral argument will commence at 9:30 a.m." AbbVie allegedly hid important information about their medical product Androgel at which some patients that have been prescribed are experiencing severe side effects such as stroke, heart attack, pulmonary embolism, and death.
If you or a loved one has been treated for low testosterone and suffered a heart attack, stroke, pulmonary embolism or cardiac event, then contact the Commack, NY law firm of Rudolph F. X. Migliore, P. C. The firm is currently investigating cases involving testosterone therapy treatments, which include various prescription drugs including AndroGel, Bio-T-Gel, Dep-Testerone, Testim, Axiron, Delatesty, Fortesta, Testopel, Androderm, and Striant.
About Us - Rudolph F. X. Migliore, P. C.
The law office of Rudolph F. X. Migliore, P. C. has represented clients in a wide range of product liability cases in the last three decades and has worked with nationally recognized associated firms to reach successful verdicts. The Long Island, NY law firm of Rudolph F. X. Migliore, P. C. extends its practice of legal services to medical malpractice, defective medications, defective medical devices, asbestos, mesothelioma and lung cancer-related cases, and criminal defense.