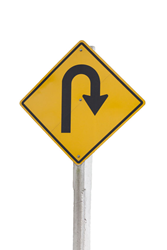 Long Beach, CA (PRWEB) May 10, 2014
"With summer right around the corner, 2014 is expected to be highly competitive within the real estate market. First time homebuyers are reaching a point and entering into the real estate market to take advantage of increasing home prices and interest rates," says Scott Schang, Branch Manager of Broadview Mortgage Long Beach.
Home values are slowing and declining in some markets, while increasing in other parts of California.
A few challenges arise in regards to turn times. Not only is it difficult to get an offer accepted, but also with higher volumes which can lead to possible slower turn times the competitiveness of the market increases.
According to Schang, "turn times is the amount of time it takes for a lender to process your loan approval".
"Keep in mind that longer turn times from a loan officer isn't necessarily bad," adds Schang.