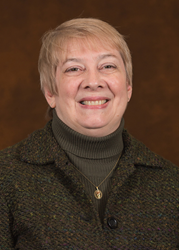 Dr. Halstead's expertise in nurse educator competencies and evidence-based teaching will serve her well as the director of a division that provides accreditation services across the academic spectrum. - NLN CEO Dr. Beverly Malone
Washington DC (PRWEB) May 09, 2014
The NLN has named Judith A. Halstead, PhD, RN, FAAN, ANEF, to lead its new accreditation division, effective July 1, 2014.
Said NLN president Marsha Howell Adams, PhD, RN, CNE, FAAN, "I can think of no better person to direct this transformative initiative. With Dr. Halstead's leadership, the NLN C-NEA will comprise accreditation services that are permeated with the League's core values of caring, integrity, diversity, and excellence."
"The NLN's mission to advance the health of the nation cannot be achieved without a commitment to the best nursing education possible," said Dr. Halstead, PhD, RN, FAAN, ANEF. "I am thrilled and honored to have the opportunity to provide leadership to this important initiative."
Currently professor of nursing at Indiana University School of Nursing and director of IU's Office for Online Education, Dr. Halstead was praised by School of Nursing dean, Dr. Marion Broome: "Judy Halstead brings a wealth of experience to this position. She has more than three decades of experience in nursing education, administrative experience at both the school of nursing and university level, a network of colleagues with expertise in this area across the country, and deep knowledge of standards in nursing education. This unique knowledge and skill set will enable Dr. Halstead to lead this important new initiative in ways few, if any, other individual could."
Dr. Halstead is co-editor of the widely referenced Teaching in Nursing: A Guide for Faculty. Her numerous awards include the MNRS Advancement of Science Award for the Nursing Education Research Section and the Sigma Theta Tau International Elizabeth Russell Belford Excellence in Education Award. Dr. Halstead is a fellow in the NLN Academy of Nursing Education and the American Academy of Nursing. Her work in promoting excellence in nursing education is widely disseminated nationally and internationally in more than 50 publications and 100 presentations, and she is a frequently sought consultant on issues related to nursing education. Dr. Halstead served as NLN president from 2011-2013.
"Judy's commitment to inclusivity and her expertise in nurse educator competencies and evidence-based teaching will serve her well in her capacity as the director of a division that provides accreditation services across the academic spectrum, including practical, associate, baccalaureate, master's, and doctoral," said NLN CEO Beverly Malone, PhD, RN, FAAN.
Prior to her appointment to university administration, Dr. Halstead served nine years as the executive associate dean for academic affairs for Indiana University School of Nursing, and was the founding director for the Center for Health Professions Interprofessional Education and Practice for the health science programs at Indiana University. Dr. Halstead holds an MSN from the University of Evansville and a PhD in nursing, majoring in academic administration in nursing with a minor in higher education, from Indiana University.
For more information about the National League for Nursing Commission for Nursing Education Accreditation (C-NEA), please email accreditation(at)nln(dot)org.
###
Dedicated to excellence in nursing, the National League for Nursing is the premier organization for nurse faculty and leaders in nursing education. The NLN offers faculty development, networking opportunities, testing services, nursing research grants, and public policy initiatives to its 40,000 individual and more than 1,200 institutional members, comprising nursing education programs across the spectrum of higher education and health care organizations.