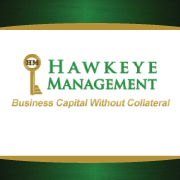 80% of businesses fail in the first 5 years.
Blackwood, NJ (PRWEB) May 15, 2014
Know someone full of useless information like Cliff Claven? Claven was the postman who sat at the end of the bar in Cheers, spouting off useless information. As Cliff once famously said, "It's a little known fact that the tan became popular in what is known as the Bronze Age." However, there is some information that all small business owners should know and utilize before starting a business.
So what about some applicable data that we can do something with? According to Clate Mask, founder of Infusionsoft, 83% of the 28 million small businesses in the United States are solo-preneurs who do less than $100,000 in annual revenue.
6.1% do between $100,000 – $300,000 in annual revenue
6.8% do between $300,000 – $1,000,000 in annual revenue
Adding all that up, it means that nearly 96% of small business owners have never done $1 million in annual revenue.
So with that breakdown, a small business owner can understand what the small business landscape looks like. According to Michael Gerber, author of The E-Myth, 80% of businesses fail in the first 5 years. Then, of the 20% who are still in business after 5 years, another 80% of them fail in years 6-10. That leaves only 4 out of every 100 businesses that will still be in business after 10 years.
Therefore, there are 3 main reasons why small businesses fail.
Reason #1: Poor or Lacking Leadership
Reason #2: No Marketing Plan or a Bad Marketing Plan
Reason #3: Lack of Access to Capital
Click to read the full report on The Top 3 Reasons Why Businesses Fail.
Hawkeye Management connects entrepreneurs and small business owners with up to $50,000-$150,000 or more in freely spendable business credit lines. Hawkeye Management understands the mechanics and realities of small business credit better than anyone. Hawkeye Management knows what works, what doesn't work, and how small businesses can get the credit it needs as quickly as possible.