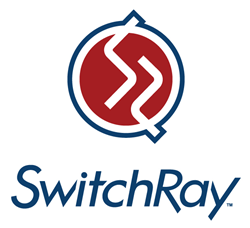 "ITW provides the ideal global exposure to premier our VoIP and Class 4/5 solutions," - Fathi Hakam, President, SwitchRay."
Mission Viejo, CA (PRWEB) May 09, 2014
SwitchRay, a leading vendor of telecommunications software, announced today they are hosting Booth #1440 at International Telecoms Week (ITW), held at the Hyatt Regency in Chicago, May 11-14. The ITW conference provides the forum for attendees to learn about new products, services and industry trends within the wholesale carrier community.
ITW attracted more than 5700 attendees in 2013 and will serve as SwitchRay's international launch of its suite of advanced VoIP products. With offices and sales support around the globe, SwitchRay's scalable platform provides countless routing options, intelligent routing, integrated billing, and modularity to provide the best solutions for their customers.
"ITW provides the ideal global exposure to premier our VoIP and Class 4/5 solutions," commented Fathi Hakam, President of SwitchRay. "We look forward to meeting with potential customers and to share with them how our communication solutions can help them increase revenue and build successful businesses. Our commitment is to provide exceptional customer service and a reliable scalable platform which then optimizes communication."
About SwitchRay Inc.
SwitchRay Inc. delivers state-of-the-art communication service platforms to telecom carriers worldwide. Our mission is to provide products that are rich in functionality, scalable and highly reliable, allowing our customers to build successful businesses, while driving their profits up and the cost of operations down. With our keen attention to detail and unwavering commitment to exceptional customer service, we optimize communication and build a brighter future for the world to connect. For more information on our communications service platforms, visit us at http://www.switchray.com or email us at info(at)switchray(dot)com.
About International Telecoms Week
International Telecoms Week (ITW) is one of the biggest telco events of the year with last year's attendance reaching 5,792. Attendees include those from a wide range of data networks, VoIP platforms, hardware and software backgrounds. ITW provides multiple conference sessions with a wide range of high-level speakers from carriers and service providers, navigating through the latest market developments. It also offers various networking opportunities through meeting rooms, an integrated exhibit and bilateral table area, numerous breakfasts, lunches and cocktail receptions.
For inquiries, contact:
Dina Scaglione
Director, Marketing
949.910.9401