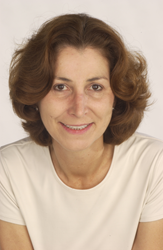 San Marcos, TX (PRWEB) May 08, 2014
Dr. Corinne Scalzitti seeks to reduce the prevalence of gum disease by inviting San Marcos, TX residents to receive periodontal surgery if they exhibit common gum disease symptoms such as chronic bad breath and swollen gums that bleed during brushing. Dr. Scalzitti is pleased to announce that Laser Assisted New Attachment Procedure (LANAP®) is an extremely effective, minimally-invasive laser gum surgery that she now offers to San Marcos gum disease patients.
During LANAP®, a highly sophisticated and accurate laser is utilized to destroy bacteria and remove diseased gum tissue with targeted laser pulses. Because the laser is not absorbed by teeth, bone or healthy gum tissue, the procedure is minimally-invasive and does not cause harm to healthy tissue. Due to its pinpoint accuracy, LANAP® also causes less bleeding and pain than typical gum disease treatments. As the laser treats the infected gum tissue, it also seals off the nerve endings and blood vessels and facilitates a quicker and less painful recovery. Patients who receive LANAP® are typically able to resume their regular, non-strenuous daily activities right away.
Laser gum surgery is an attractive alternative to traditional gum surgery for San Marcos, TX patients who need periodontal surgery but are concerned about the possibility of losing healthy gum tissue. In fact, LANAP® may actually contribute to the regeneration of healthy bone and gum tissue because the laser is shown to stimulate growth that continues after the surgery is completed.
Gum disease can lead to a wide variety of health problems if it is left untreated. Individuals who exhibit classic symptoms of gum disease (such as bleeding or swollen gums) are urged to seek professional attention immediately. All gum disease patients who are concerned about their symptoms should schedule a consultation with Dr. Scalzitti's office today and find out more about periodontal surgery treatment options that she now offers to San Marcos, TX residents.
About The Doctor
Dr. Corinne Scalzitti is a general dentist offering personalized dental care for patients in Austin, TX. Dr. Scalzitti received her Doctor of Dental Medicine degree from University of Pittsburgh School of Dental Medicine. She went on to earn her status as Master of the Academy of General Dentistry, a degree that is only achieved by one percent of all practicing dentists in the U.S. Dr. Scalzitti is also part of one percent of dental professionals providing the LANAP® FDA cleared laser procedure for gum disease and periodontal treatment. To learn more about Dr. Scalzitti and her dental services visit her website at http://www.beecavecosmeticdentistry.com and call (512) 351-3443.