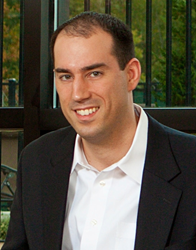 Apex, NC (PRWEB) May 08, 2014
Dr. Dorion recently spoke about his success with periodontal pocket therapy and laser dentistry to 40 dentists in the Fayetteville Dental Society. For patients who require periodontal disease treatment, Dr. Craig Dorion now offers an effective gum surgery alternative, the Laser Assisted New Attachment Procedure (LANAP®).
This advanced gum disease treatment offers the same benefits as traditional surgery, but many patients in Apex, NC find they experience little pain and a fast recovery after the procedure. This gum surgery alternative even offers benefits for teeth and bone that have already been damaged by periodontal disease.
During the procedure, Dr. Dorion removes gum disease with a special laser, the Periolase® MVP-7, which eliminates the need for cutting or suturing. Teeth and gum tissue do not absorb the wavelength of the laser, so no healthy tissue is harmed during the procedure. After he evaluates the depth of a patient's gum pockets and uses the Periolase® MVP-7 to remove the periodontal disease, Dr. Dorion uses a scaling tool to remove tartar from below the gum line. He finishes the procedure by using the laser again to stimulate the teeth, bone, and gum tissue. This stimulation can cause regeneration in the bone and the formation of a protective blood clot in the gum pocket.
Dr. Dorion recommends this gum disease treatment to patients who are reluctant to undergo traditional gum surgery, but this is not the only reason he advises patients in Apex, NC to consider LANAP®. The procedure actively improves the likelihood of damaged teeth reattaching to the bone, since the laser stimulates regeneration in the bone. The gum surgery alternative also poses a low risk of infection, since healthy tissue is left in place and a blood clot further seals off the site of surgery. Patients undergoing gum disease treatment in preparation for another procedure, such as dental implant placement, benefit from experiencing less damage and a shorter recovery period.
Dr. Dorion encourages patients to be proactive about seeking gum disease treatment in Apex, NC, since the condition may raise the risk of serious health problems such as heart disease and stroke. Patients who notice symptoms such as gum pain, bleeding, or inflammation are encouraged to call Dr. Dorion's office to schedule an appointment or learn more about their treatment options.
About the Practice
All Day Dentistry is a dental practice offering personalized dental care for patients in the Research Triangle Park area including Apex, Cary Chapel Hill and Raleigh, North Carolina. Dr. Craig Dorion completed his DDS at the University of North Carolina at Chapel Hill, where he continued advanced training with specialized focus in periodontics, dental implant surgery, and sedation in the Department of Periodontology at UNC School of Dentistry. He simultaneously completed a Master of Public Health degree in Health Policy and Management at the prestigious UNC Gillings School of Global Public Health Dr. Dorion belongs to the one percent of dental professionals currently providing the Laser Assisted New Attachment Procedure (LANAP®), the first FDA-cleared laser procedure for gum disease and periodontal treatment. To learn more about the dental services available at All Day Dentistry, visit http://www.alldaydentistry.com and call 919-636-3091.