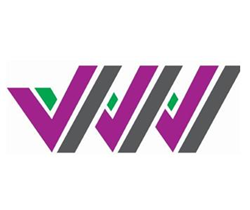 "3 Dimensional Wealth will help you define, articulate, and integrate the personal, financial, and social dimensions of your life. You will learn how to maximize your total wealth potential both now and for generations to come."Monroe "Roey" Diefendorf
Locust Valley, NY (PRWEB) May 10, 2014
Over the last forty years, Monroe "Roey" Diefendorf, Jr. has accumulated professional designations in life insurance, financial planning, investment management and philanthropy. As a life-long learner, he has been able to assimilate all disciplines into his 3 Dimensional approach to wealth. Roey's entrepreneurial spirit led him to create his own broker dealer, registered investment advisory firm, tax preparation company, third party administration firm, insurance and employee benefits company, a fee-based financial planning firm, and a South Dakota trust company - All of which reside in his own dynasty trust.
Roey is a true visionary and pioneer in the total wealth management arena. On December 31, 2013, he published his latest book entitled "A Better Way." This book walks you through what 3 Dimensional Wealth is and illustrates how to improve not only your financial wealth but your personal and social wealth. Being the great-grandson in a multi-generational financial services business, he has witnessed the results of working with clients across four generations. Eventually he realized that there was more to his clients' well-being then just there financial (one dimension) situation.
His South Dakota dynasty trust was the inspiration for his new book. This was the missing link. Hence, Argonne Trust Company was born. Chartered by the Division of Banking in South Dakota on March 29th, 2012, we now have the necessary tools to administer purposeful trusts, also known as "values-based trusts." Finally, A Better Way had been discovered.
The mission of 3 Dimensional Wealth Advisory (formerly Diefendorf Capital Planning Associates), is to help create, perpetuate, and preserve the values and valuables of families in perpetuity. 3DWA is a "Total Wealth" management firm with a unique approach to financial planning. By redefining wealth in 3 dimensions, one must look beyond the traditional (1 dimensional) approaches to managing financial wealth, and incorporate one's personal and social wealth. In February 2014, CEO Roey Diefendorf removed the family name from the business after 139 years. This decision was the culmination of a 7 year planning process which ultimately led to the realization that what we are working on today is much bigger than Diefendorf. Our profound incorporation of values based planning will provide a practical path for preparing heirs to create, protect and preserve their own 3 Dimensional Wealth - a practice we expect will continue to grow for the next 139 years.