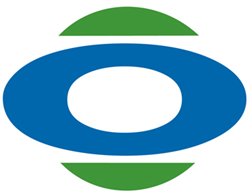 Being selected to be in the Cisco SolutionsPlus program . . . helps create an efficient and complete solution for Cisco and allow its partners to deploy business transformational solutions more quickly. - Alfredo Ramirez, CEO of Vyopta
Austin, TX (PRWEB) May 09, 2014
Vyopta Incorporated, the cloud video customer engagement company, today announced that one of its building block applications, vPublish™, has been added to Cisco Systems, Inc.'s SolutionsPlus program. This application was developed by Vyopta and integrated into Cisco's collaboration reference architecture as a Preferred Solutions Partner of Cisco's Developer Network program. vPublish simplifies the video recording user experience and automates publishing video with associated content descriptors, which is a part of Vyopta's broader Video Customer Engagement suite.
The Cisco Enterprise Video Content Management solution along with vPublish provides customers with ease-of-use tools and greater capabilities for creating and managing online learning and training, corporate and marketing communications and knowledge management resources.
"We are pleased to have collaborated with Cisco to integrate Vyopta's vPublish with Cisco video collaboration and content management" said Alfredo Ramirez, CEO of Vyopta. "Being selected to be in the Cisco SolutionsPlus program and on the Global Price List helps create an efficient and complete solution for Cisco and allow its partners to deploy business transformational solutions more quickly."
SolutionsPlus is a premier program that provides Cisco's customers, channel partners and sales teams unique access to third-party products and applications. Vyopta's solution can now be purchased via Cisco's Global Price List providing easy ordering, simplified processing, and worldwide availability. For more information on Cisco enterprise video content management: [http://www.cisco.com/web/solutions/videoplatform/index.html and for Vyopta vPublish: http://www.vyopta.com/products/vpublish#.U2uei61dVW0
Vyopta will be exhibiting at Cisco Live! May 18-22 and attending the American Telemedicine Association conference May 17-20. Stop by to meet us and see a demonstration.
About Vyopta Incorporated
Vyopta Incorporated is the cloud video customer engagement company. Vyopta software simplifies and adapts video communication into customer engagement applications on websites, mobile apps and kiosks. We enable organizations to increase sales, improve customer satisfaction, and reduce costs in customer services. For more information on Vyopta, visit http://www.vyopta.com.
Vyopta®, vControl® and vRating® are registered trademarks of Vyopta Incorporated, and the trademarks of the Vyopta family of products are trademarks of Vyopta Incorporated. All other trademarks referenced herein are the property of their respective owners. Specifications subject to change without notice.