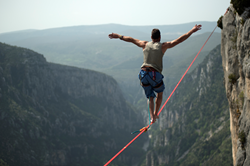 We're providing independent, objective advice and tools designed to help employers achieve their HR and employee benefits goals and decide if a private exchange strategy makes sense.
New York, NY (PRWEB) May 10, 2014
Health care inflation and health reform have prompted many employers to examine the viability of private exchange strategies to contain costs, remain compliant, and continue to deliver competitive benefit packages.
Many employers looking for unbiased advice have relied on Lockton, the world's largest privately held insurance broker, to provide objective, unfiltered advice regarding their exchange options.
"We're providing independent, objective advice and tools designed to help employers achieve their HR and employee benefits goals and decide if a private exchange strategy makes sense. We'll help employers evaluate all available strategies and potential choices among the many vendors," said Lockton's Director of Exchange Solutions, Mike Smith.
Employer-Centric Tools
"If an exchange is a good fit, we can provide further assistance: from evaluation to contract negotiations to implementation to ongoing support. This is an employer-centric not product-centric approach. It doesn't have to be a defined contribution strategy, but it does have to be the right fit for the employee, as well as the employer," Smith adds.
"Some early entrants into the exchange market invested millions into group or individual benefits administration systems and services, so it's not surprising they're pushing their solutions. Others acquired these administration, decision-support and communication engines recently to enter or enhance their offerings. An exchange is a way to continue to capitalize on these large investments," Smith explains.
"But nearly eight years ago Lockton reached a decision to create our HR Outsourcing and Technology Practice to better understand the services, performance and overall value of the players in the benefits administration market rather than provide these services. As such, we've been collecting data and providing implementation support for many years," he says.
"These are unique capabilities we use to help clients examine whether to move forward with an exchange, and we've also developed financial modeling and vendor assessment tools to dive deeply into the advantages and disadvantages of exchange deployment for both employers and their valued employees," says Smith.
"Most exchange discussions focus on potential cost savings to the employer. But we also review the advantages of broader consumer engagement and plan choices balanced against the potential for higher contributions or lower plan values, which impacts an employer's ability to attract and retain talent," he adds.
Unbiased Advice
Lockton offers packaged exchange solutions as part of its exchange strategy. However, because Lockton does not have an exclusive partnership with any exchange provider, they are able to offer unbiased, vendor-neutral advice.
"In providing objective advice about exchange solutions we've reaffirmed our position as a trusted advisor to employers. Multiple studies now indicate that employers are looking at private exchange options for both active and retired employees, however, 69 percent of employers also believe, according to the Private Exchange Evaluation Collaborative, that advisory services related to exchanges should be independent from the exchange owner. This is consistent with what Lockton's clients are saying: Many consultants, carriers, and brokers offer products, but unbiased advice is still what's valued most," Smith explains.
Helping You Decide
According to J. Michael Brewer, President of Lockton Benefit Group: "Our clients count on us to deliver expert, unbiased advice about their employee benefits plans, and our position remains the same with private exchanges: Tell us your problem and we'll help you solve it. Your business might be a good fit for a private exchange; it might not. If it is, which exchange might make the most sense? We've developed the tools and expertise to help you decide. This is a natural extension of the world class consulting we've been doing for a long time."
Is your organization considering private exchanges? Please reach out for a cost-free consultation if I can be of further assistance at (646) 572-3962 or RRuotolo (at) Lockton (dot) com.