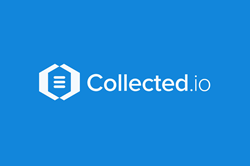 Collected has helped us improve our productivity by reducing rework.
Pittsburgh, PA (PRWEB) May 22, 2014
Collected announces the launch of its easy-to-use app designed to enhance productivity in the most popular content-creation applications. Geared toward professional and student content creators, the new app securely analyzes the files in the user's cloud-storage accounts in order to offer real-time content suggestions from previously created documents and presentations, saving time, reducing rework and providing inspiration.
"The overarching concept of enhanced productivity drives everything we create at Collected," explains founder Steve Cotter. "The productivity gain from this app comes from the increased efficiency and easy integration it offers to users."
"Our application is smart," says Steve. "We want to make your content-creation apps aware of all your other content. This prevents you from endlessly searching—or worse, needing to rewrite or recreate content you know already exists. Our early adopters have been most excited by little things, like discovering documents they forgot even existed. It serves as inspiration, allowing them to uncover and reuse their best work."
Collected boasts one-click integration with the world's most popular cloud-based storage services, including Dropbox, Google Drive, Gmail, Microsoft OneDrive and Box, in an effort to appeal to a broad audience of users.
Steve and his team have also found success with their enterprise-level version of the app. When it is deployed internally at a company, teams receive real-time content suggestions from company documents and presentations with the promise of increased productivity.
The application has been extensively tested inside some of the region's leading management-consulting and creative firms, including The Hill Group and Economic Systems Inc. Jordan Pallitto, Senior Consultant at The Hill Group, said, "Collected has helped us improve our productivity by reducing rework that typically is associated with trying to track down past proposals and work products. The PowerPoint and Word apps, in particular, help us mine decades' worth of content, which improves our productivity and adds value for our clients."
Steve Cotter says, "We're motivated by all of the progress we've made in just a few months. With our official launch, we're aiming to grow to 5,000 users this summer."
About Collected
Collected, an Innovation Works portfolio company, was founded by Steve Cotter in 2013. Shortly after, the startup was accepted into AlphaLab, Pittsburgh's leading startup accelerator. Since then, Steve and his team have been hard at work expanding platform support and improving the user experience of their beta product.
For more information, visit http://www.collected.io.
###